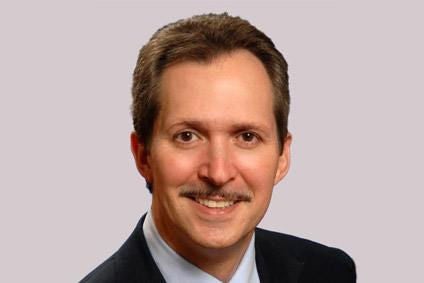 After dropping its pursuit of Premier Foods, McCormick & Co. this week swooped to buy Australia's Botanical Food Co. and its Gourmet Garden brand. Elsewhere, PepsiCo said its focus on premium innovation is leading to "good price points". And just-food interviewed Irish free-from food maker BFree Foods general manager Alex Murphy who discussed how consumers view free-from foods is changing.
"We are pleased to expand our portfolio of leading brands around the world with the addition of Gourmet Garden. As a global market leader in chilled convenient packaged herbs, Gourmet Garden exports its products to 15 countries with the largest market being the United States" – Lawrence Kurzius, president and CEO of McCormick & Co, on the US group's acquisition of Australian herb manufacturer Gourmet Garden from Botanical Food Co.
"We continue to see a lot of opportunities to premiumise our products. With those premium products come good price points. And once the products are in the marketplace and the advertising and marketing has normalised on those new products, you can expect to see those earn premium margins over time" – PepsiCo CFO Hugh Johnston says the group's focus on premium innovation is winning over consumers and improving the company's price points.
"In terms of freshness and ingredients, consumers are more savvy. Sugar is a big deal; we get asked if we add sugar. and what kind of sugars we work with. The perception is real. Consumers are looking at this differently; they know gluten-free doesn't actually mean healthy. So the bad reputation it [free-from] had – manufacturers are having to react to it" – BFree Foods general manager Alex Murphy says people are aware free-from does not necessarily mean products are the most healthy.
"Our plan [in the US] includes strong end discipline of resources to invest behind the right brands for growth. In the store, [we have fostered a] very close dialogue with retailers, where, in a growing category, we continue to expand our share of the shelf. And very strong innovations" – Cecile Cabanis, Danone's CFO, says the group's plan to grow its US dairy business is bearing fruit, with "strong growth" reported for the market in the first quarter.
"We have had a remarkable 100 years developing our family business and are thrilled to be passing it onto Livingbridge as the guardians of our heritage with exciting plans for growth. With younger generations of the Fudge's family focussing on their own careers, we have been looking for some time to find the right buyer for us, our colleagues and our customers and, in Livingbridge, we have found just that" – Steve Fudge of Thomas J Fudge's on the sale of the UK biscuit business to private-equity firm Livingbridge and two individual investors.
"With one of the most dynamic food and beverage sectors in the region, entering the UAE now allows us to target both the domestic and trade arenas, providing quality packaged foods and diversity of choice to customers" – Khalid Temairik, general manager of Saudi Arabian food firm Goody, on the firm's expansion into the UAE.
"It risks confusing consumers and turning the eye away from the simple details of the colour-coded [labelling]" – Malcolm Clark, co-ordinator of the Children's Food Campaign in the UK, is worried Mars Inc's move to add the words "everyday" or "occasional" on its food products would confuse consumers and compromise the country's voluntary colour-coded nutritional labelling system.
"As the brand's first export agreement, this is a promising venture as we recognise the huge potential there is to expand trade in Dubai and the rest of the Gulf. As well as this region, we have identified a number of other international markets that provide opportunities to enter and I will be actively targeting each as part of my new role in the business" – Kevin Butterworth, Seabrook Crisps marketing and international sales director, on the UK firm securing listings in Dubai with regional retailer Lulu Hypermarket.
"We see a big opportunity in Malaysia as a global platform for supplying Halal consumer markets around the globe" – Simon Cheng, BRF's general director in Asia, on its announcement it is opening a new office in Kuala Lumpur.
"We recognise that everyone's protein needs are different, and we must provide products that complement today's lifestyles. Protein is fundamental to helping individuals live and perform better, and we are pleased that these new products will help consumers elevate everyday performance" – Greg Longstreet, president and chief executive officer of CytoSport, comments as the Hormel Foods-owned brand announces it is revamping the recipe behind its Muscle Milk protein shakes to cut the amount of sugar and fat they contain.