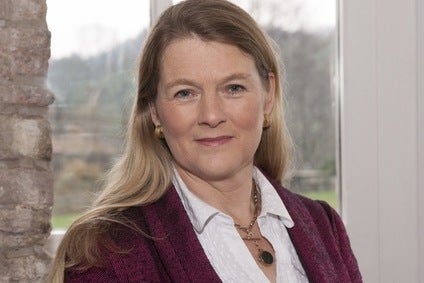 This week, Tesco found itself in more deep water with the UK's grocery watchdog saying it suspects the UK supermarket has breached the code of practice governing dealings with suppliers. Elsewhere, Arla announced a joint venture in Australia which it hopes will multiply its business in the country significantly and Hain Celestial's CEO was upbeat about the US group's prospects.
"This is the first investigation I have launched and it is a significant step for the GCA…. I have applied the GCA published prioritisation principles to each of the practices under consideration and have evidence that they were not isolated incidents, each involving a number of suppliers and significant sums of money" – The UK Groceries Code Adjudicator, Christine Tacon, said there is "reasonable suspicion" Tesco has breached the Groceries Supply Code of Practice by delaying payments to suppliers.
"Shoppers are paying more and more attention to what is not in their food, which is gaining traction with both customers and retailers. We feel more optimistic about Hain today than ever before" –Despite Hain Celestial trimming its guidance for annual underlying earnings per share, and lowering its annual sales forecast on the back of a strengthening US dollar, CEO Irwin Simon says the business is well positioned to meet changing consumer demand.
"Australians want to be inspired by quality food, including artisan cheese, and the focus on food inspiration and a rich food culture is clearly on the rise. We believe we have the products to tap into that movement" – Arla's managing director in Australia, Lars Eggers, comments on the group's announcement of a joint venture in Australia, in a bid to multiply its business in the country "five-fold".
"Despite recent improvements in the gum category and increased productivity in our supply chain network, it has not been enough to offset declines in the gum category over recent years" – Mars Inc announces it is to close its Wrigley gum factory in Toronto.
"We had to make a choice – increase the price we recommend to our retailers or change the size a little. We wanted to maintain the taste and quality while keeping Cadbury family blocks affordable as we know how important it is to people to maintain their shopping budget" – Mondelez International plans to cut the size of its Cadbury family blocks range in Australia in response to "manufacturing cost increases" the company "can no longer absorb".
"The retail environment is particularly tough in the UK right now. I think that is when innovation is most needed. So we expect to redefine and revolutionise the breakfast category, which can only be a good thing for retailers – but also for consumers" – James McMaster, the CEO of the new UK arm of Up & Go, tells just-food the Australian breakfast drink brand can thrive in the country.
"One in five Americans regularly eats on the run, but people don't want to sacrifice flavour or nutrition" – A spokesperson at Borden Dairy comments on the firm teaming up with Mexico's Grupo Lala to launch a line of Greek yoghurts and Greek smoothies, that targets those looking for an on-the-go offering but are still interested in flavour and health.
"Investing in product and process innovation makes sense for a host of reasons. It ensures that value is added to high quality raw materials in Ireland and maximises the contribution of the dairy sector to employment creation and the Irish economy generally. It also contributes to improved competitiveness, and helps to mitigate the impact of commodity price volatility on operators along the supply chain, including farmers" – Simon Coveney, Ireland's minister for agriculture, food and the marine, comments on a joint initiative from the Irish government and industry, to pump EUR35m (US$39.6m) into boosting the country's dairy innovation.
"Due to human error, a deadline was missed which meant that Fonterra USA failed to apply in time for licences to import New Zealand cheese into the USA in 2015" – Kevin Wickham, director of Fonterra's global ingredients business, says an oversight has cost the group access to the US market for its cheese products throughout 2015.
"Non-sugary snacks closely aligned with meal-replacement foods are showing strong growth, which signals a shift in a consumer mindset to one focused on health. While conventional cookies, cakes and confections categories still hold the majority share of snack sales, more innovation in the healthy snacking and portable food space is necessary to adjust to this changing dynamic" – Susan Dunn, executive vice president of global professional services at Nielsen, points out healthy snacking is on the rise, something prevalent at this year's ISM confectionery trade show in Cologne.