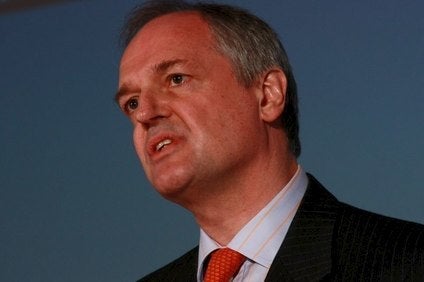 Unilever revealed its 2014 results this week and revealed its food sales fell last year, prompting CEO Paul Polman to admitted the Flora and Becel maker had lagged the change in how consumers viewed spreads. Elsewhere, Lifeway Foods CEO, Julie Smolyansky, insisted the business is not for sale. Click on the links for the stories behind the quotes.
"In spreads consumer habits have been changing faster than we have. People are eating less bread and spreading less margarine. We need to speed up our plans and have already started to do so with the melange launches" – Unilever CEO Paul Polman reflected on the company's spreads business, which weighed on the performance of the company's food business in 2014.
"I think the retailers are in a very different place than they were a year ago in terms of their determination to fight back. Yes it is a challenging environment but they are very keen to work with companies that are marketing. They like the fact that Premier has got bigger brands and we are investing money. If we create growth they are the beneficiaries of growth – we share the benefit" – Premier Foods CEO Gavin Darby believes the Big Four are ready to fight back.
"I have never had a conversation about selling the company with anyone" – Lifeway Foods CEO Julie Smolyansky dismisses speculation about talks to sell the business as a "silly gossipy story that is not true".
"Therefore, we did not escape: simply, the authority verified that SPC Ardmona requests were groundless. Due to the fact that – since that – nothing changed, we re-assert that our sales are absolutely not dumped and we are confident that no duties could be applied to our company" –Italian food company Gruppo La Doria brushes off fresh claims from SPC Ardmona it is dumping canned tomato products in Australia.
"A setback in revenues in Q2 is disappointing, but should not be interpreted as a failure of the group's strategy. Whilst FMCG was weaker than hoped, this was only in two particular customers, not across the board, and retail numbers were very good and an indication of consumers' continuing regard for the brand" – Investec analyst Nicola Mallard argues an 8% dip in half-yearly sales at Thorntons is not too concerning.
"Sustainability is not a consideration of the guidelines as set out by Congress" – the National Cattlemen's Beef Association (NCBA) reacts strongly to the possibility the next version of the Dietary Guidelines for Americans could account for environmental considerations.
"We deeply regret the incident in Clear Creek, near Monett, Missouri, this past May. We've worked diligently and cooperatively with state and other authorities to make things right, including entering into a settlement agreement with the state. Tyson Foods' core values include serving as stewards of the environment – in Missouri and every community where we operate – and we take that obligation seriously" – a spokesperson for Tyson Foods comments after the meat and poultry giant is ordered to shell out US$530,000 over a waste incident last May.
"We are constantly evaluating opportunities to expand our manufacturing base across different states so that we can service markets and customers faster and better," – a spokesperson for ITC confirms the group is setting up a US$70m packaged foods and confectionery plant in Odisha.
"We have gained important experience and insight, which will be levers to accelerate our expansion in Asia. We have strengthened our presence in several south-east Asia countries and it's time to move the senior management and main leadership functions to the region" –Finn Hansen, head of Arla's international consumer business, explains why the dairy group is to set up an Asian unit in Kuala Lumpur.
"The opening of a new export market for Finnish foodstuffs is important in the wake of the import bans imposed by Russia last January" – HKScan has announced it is to start exports to China.