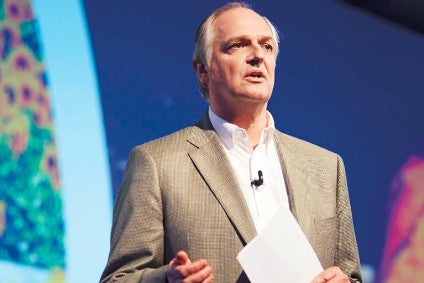 With the clock ticking to the UK's referendum on membership of the EU, Unilever CEO Paul Polman this week gave his stance on the subject. In Europe, a court in Sweden backed Mondelez International's complaints over Mars' use of the M&M's trademark in the country, while Swiss chocolate maker Lindt & Sprungli announced plans to promote its CFO to chief executive. A global waste standard was launched, backed by companies including Nestle and Tesco. Meanwhile, in the US, the country's Food and Drug Administration came under fire for the way product recalls are carried out and, on our interview pages, we weighed up the opportunities for companies eyeing Iran and Myanmar.
"It's one of the reasons you see one of these rare occasions when the majority of the business community, as well as the labour unions and civil society say overwhelmingly it's in our interest to stay" – Unilever CEO Paul Polman says Brexit would "destroy jobs" in the UK.
"We clearly see this standard as a massive, global step in fighting food loss and waste" – Michiel Kernkamp, the market head for Nestle's operations in the Nordic region, on the new set of reporting requirements aimed at monitoring and managing food loss and waste launched this week.
"Our ongoing audit of FDA's food recall programme found that FDA did not have an efficient and effective food recall initiation process that helps ensure the safety of the nation's food supply" – the US Food and Drug Administration comes under fire over the way product recalls are carried out in the country.
"Given the court's decision we will assess the next steps for our beloved brand in Sweden. We will of course comply with all local laws in this matter" – a spokesperson for Mars Inc's business in the Nordic markets reflects on a Swedish court ruling that backed rival Mondelez International in the companies' dispute over the M&M's trademark.
"One, corporate governance improves: conflict of interest will gradually vanish and reputational risk will be reduced. Two, [the appointment represents] successorship with management and not with a family member. And, three, [the] continuation of ownership with no takeover risk" – MainFirst analyst Alain Oberhuber suggests there are three main positives from the planned change of CEO at Lindt & Sprungli.
"Myanmar is the sort of place that requires patience" – Wang Ji Lun, operations director at Premium Distribution in Myanmar, believes there are opportunities for food brands in the country but urges perseverance.