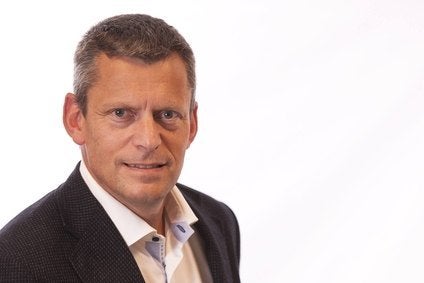 A week of some small but notable M&A transactions included Hain Celestial's purchase of US fresh food group Empire Kosher Foods and the race for Egypt's Arab Dairy being won by investment fund Pioneers Holding. Elsewhere, our latest management briefing included a look at how packaged food groups in the US could tap into the country's food service channel.
"Like any party as it gets late a lot of great things happen, but a lot of expensive learning experiences too. Both will likely happen with packaged food companies and foodservice in the next 18 months" – Athlos Research analyst, Jonathan Feeney says he believes more packaged food companies will consider the foodservice channel as a revenue stream in the near term.
"There's a bit of a dilemma. If you are somebody like Heinz, foodservice made a boat load of sense. But, for most of the companies, when you are selling stuff that is not branded, it's a little bit like doing private label" – Sanford Bernstein analyst Alexia Howard outlines why she thinks there could be some caution among the food majors to look more at foodservice.
"Empire is a strong brand in a growing category with a lot of experience, which provides us with the opportunity to broaden our existing portfolio of organic and natural brands into healthier kosher products. Empire should leverage Hain Celestial's knowhow and infrastructure to pursue new categories and kosher product offering" – Irwin Simon, founder, president and CEO of Hain Celestial, announces the acquisition of kosher product brand Empire Kosher Foods.
"Be prepared to be there for a long time. It's not a market that you are going to do well out of [in] one to two years. The China market isn't just one market. That's one of the key things we've learned about it – you've got different sub-cultures within it, different regions that have different food requirements – you have to understand all those things and build up that knowledge over time" – Bega Cheese CEO Aidan Coleman tells just-food China still has huge potential for dairy firms but is a market that needs a lot of time and effort.
"I am very sad to be leaving the business, but the opportunity with the FA is just too good to pass up, as I am sure many people understand" – United Biscuits CEO Martin Glenn announces his resignation to join the English Football Association.
"The food business in Egypt is very important. It is a large population country. We didn't have a food business in our portfolio and wanted to have this complementary business. We see it as added value for the company. We also need this diversity in our portfolio. Its not correct that most of our investments are in a certain sector, you need a certain level of diversity" – Mohamed Aboulghait, managing director of financial services for Pioneers Holding speaks to just-food in the wake of the Arab Dairy acquisition. Pioneers has said it is eyeing more food acquisitions this year.
"Nestle Spain complies strictly with the current legislation. We are absolutely convinced that we have not broken the competition rules and the facts are not credited. This is the reason why Nestle have decided to appeal against the decision of the CNMC to the High Court" – Nestle is to appeal a decision from the Spanish competition regulator which alleges the company, alongside ten other dairies, is guilty of price collusion in the market.
"Working with Lazard, [the finance committee] thoroughly reviewed the possibility of a separation of the BEF Foods business and concluded that a sale or spin-off of the segment, at this time, would not enhance shareholder value, and that continued focus on operations improvement would deliver greater benefits to our shareholders," – Bob Evans Farms has said it will not separate its business and spin-off its packaged food unit BEF Foods.
"The fro-yo wave hit Denmark last year with the opening of several frozen yoghurt shops, where consumers can combine yoghurt ice cream with different toppings. The frozen yoghurt ice cream market is very interesting to Arla, since it is a completely new category for us. We have identified room in the market for this type of product in Denmark, and believe Danish consumers will receive this type of product well" – A spokesperson for Arla Foods tells just-food the dairy co-op finds the frozen yoghurt market "very interesting" and is launching Yoggi Frozen in collaboration with Premier Is in Denmark.