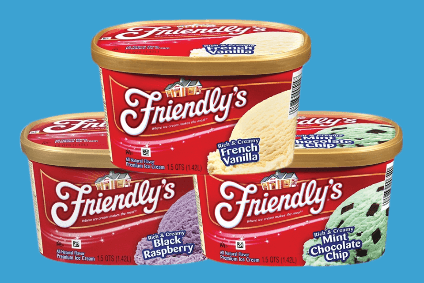 US snack bar maker Kind has persuaded the country's regulator to reverse its decision to stop the company from using the word 'healthy' on its packaging, it emerged this week, with the Food and Drug Administration to set to look again at nutrient content claims more broadly. In the UK, there was criticism from some campaigners about the proposals set out to extend restrictions on TV advertising to other media. And executives at US dairy group Dean Foods and Singapore confectioner Delfi talked up their latest moves to expand inorganically. Click on the quotes for more.
"We learned that this regulation was really outdated and created disincentives for you to eat empty calories rather than nutritionally-rich foods" – After the US Food and Drug Administration relents and announces snack bar maker Kind LLC can use the word 'healthy' on its packaging, Daniel Lubetzky, the company's CEO, criticises the nutrient claim rule that had prompted the regulator to ask the business to change its packaging.
"Ultimately, if the advertising and food industries are happy with these proposals, then that is sure sign that they do not go far enough" – Malcolm Clark of UK lobby group Children's Food Campaign, is not satisfied with the proposals from self-regulatory body The Committee of Advertising Practice to extend restrictions on TV food advertising to other media.
"Coupled with the momentum of Dean Foods' current regional brands, the Friendly's brand will be a catalyst in our strategy to grow our existing ice cream business and branded portfolio. Friendly's is an ideal complement to our other heritage brands across the country and fills a manufacturing and retail ice cream void in our nationwide footprint" – Gregg Tanner, Dean Foods' CEO, on the US dairy company's acquisition of Friendly's Ice Cream's manufacturing and retail operations.
"We have carefully considered various strategic alternatives to enhance the value of our company and we believe that the proposed reorganisation offers the greatest potential to deliver long-term value to our stakeholders" – Wesley Batista, the chief executive officer of JBS's global business, announces the meat giant's plans to restructure its business into international and domestic units in order to "strengthen its leading position" in the industry and "increase competitiveness".
"I think a key advantage that the joint venture already has is that both partners are aligned in the vision of creating a successful venture. This combined with the expertise and infrastructure that the joint venture can tap on right from the beginning gives me confidence in the long term potential of the business. Through this relationship, we believe there is always the potential of both partners working together in other areas" – John Chuang, the CEO of Singapore-based confectioner Delfi, on the company's planned joint venture with South Korean baked goods and confectionery firm Orion Corp.
"These unfair and unjustified taxes are in direct violation of China' s international commitments and tilt the playing field further against America's poultry farmers" – US Trade Representative Michael Froman comments as Washington turns to the World Trade Organization in its dispute with China over the duties Beijing places on US chicken broiler products.
"It's important to acknowledge the complexity of supply chains in general and the difficulties that brands and retailers face in ensuring decent working conditions and wages in the lower levels of their supply chains. However, brands have a responsibility for ensuring that workers are well treated in all levels of their supply chain and not just the first tier" – Nick Kightley, food and farming lead at the Ethical Trading Initiative (ETI), comments on the results of Oxfam's latest Behind the Brands report, which scores food majors on a series of sustainability issues.
"We're seeing massive growth worldwide due to the changes in people's diets and daily lives. More and more people are grabbing food on the go or dining out – Anchor Food Professionals will help our customers keep up with this growth. Our aim is to grow at two to three times the market" – Grant Watson, the director of Fonterra's foodservice business, on the launch of the dairy group's global foodservice brand, Anchor Food Professionals.