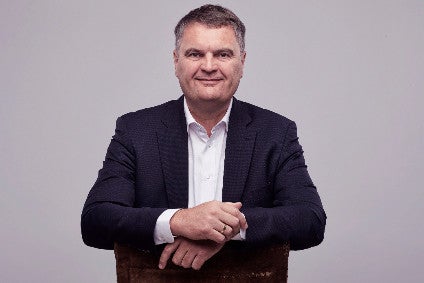 Singapore-based agri-food group Wilmar International and two Indian businesses – Adani Enterprises and Ruchi Soya – this week set out plans for a venture to "create one of India's leading FMCG companies". Tiger Brands, the South African consumer goods business, was cautious about consumer sentiment in its domestic market. And Danish Crown, the Denmark-based meat co-op, reflected on lower half-year profits. We also spoke to the global marketing director for Danone kids yoghurt brand Danonino and with the Round Table on Responsible Soy, the body driving the cultivation and sourcing of more sustainable soy.
"We are very bullish on Indian demand for high quality food products due to population and economic growth" – Kuok Khoon Hong, chairman and CEO of Wilmar International explains why the Singapore-based agri-food group has set up another venture in India, this time with long-time partner and conglomerate Adani Enterprises and Indian edible oil and soy foods business Ruchi Soya.
"It is a moment of renovation of the brand, and the new territory is opening many opportunities to further interact with consumers as parents from all over the world who are more and more concerned with finding a great balance on the way to raise well rounded and confident children. At Danonino we believe the best way to do it is by giving children a voice, giving them more autonomy" – Patricia Oliva, the global marketing director for Danone's Danonino brand, says the thinking behind the relaunch of Danino is to position the brand as a lifestyle brand, not just a healthy kids snack.
"The outlook for the balance of the year remains challenging, with downside risk to the macro-economic environment, both in South Africa and in a number of African markets, likely to add further pressure on consumers" – Tiger Brands sounds a note of condition on the prospects for consumer sentiment in its domestic market and further afield.
"An estimated 30-50 million Americans suffer from lactose intolerance-related symptoms. It was, therefore, incumbent on the brand not to exclude these consumers from access to the essential nutrients they would otherwise miss out on" – Dean Foods on why it is extending its DairyPure brand into the lactose-free category.
"Altogether, the interim results confirm what I have been saying since taking over as president and CEO – Danish Crown is a well-managed and well-invested business. However, we are also a part of a food sector which is under pressure and undergoing rapid change. For Danish Crown to maintain its leading position in the market, we must become even better and work even harder to create value for our 8,000 owners and suppliers" – Danish Crown chief executive Jais Valeur blames pressure on retail prices for a fall in the meat co-ops half-year earnings.
"Innovation and efficiency enhancing moves have enabled Strauss Israel to post positive growth in contrast to the trend in the market. We believe that the measures we are applying in our key countries of operations, including Brazil, the US, Russia, China and Israel will continue to contribute to the bottom line despite the challenges we face in a tough competitive environment" – Strauss Group president and CEO Gadi Lesin comments after the group shakes off the negative impact of currency exchange on sales to grow earnings in the first quarter.
"If you want to make market transformation you have to take account of their systemic analysis. It is not always what people think they should do which is the best to make the transformation. We are studying now these recommendations more in detail and we want to use the Malik recommendations to take the next steps for this commodity" – Lieven Callewaert, the Round Table on Responsible Soy's European representative, says working with Switzerland-based management consultants Malik, has led to the certified soy organisation to identify critical new ways to drive forward.
"All these steps have one goal: to provide our consumers with high quality dairy products produced from raw milk and to grow Lactalis dairy products' competitiveness" – Arman Aldabergenov, general manager of Lactalis-FoodMaster Kazakhstan, announces the dairy company's loan from the European Bank for Reconstruction and Development.
"Medina Dairy's vision is to increase our presence in the larger UK retail and foodservice market including the national multiples" – Sheazad Hussain, Medina Dairy's chief executive, sets out the ambition of the UK dairy after securing a milk contract with Sainsbury's from July next year.