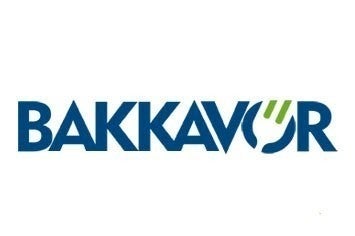 Bakkavor Q1 sales, EBITDA up
Bakkavor has reported a 15% jump in adjusted EBITDA to GBP27.3m (US$43m) for the first quarter of the year. Revenues increased 4% to GBP425.5m.
In the UK the company said it saw good volumes in pizza, salad and breads. Internationally it said it saw "encouraging performance" across all regions.
Weston Foods sales up but costs, investment hit profits
Canada-based bakery group Weston Foods saw first-quarter sales increase 12.2% to C$504m (US$419.6m), helped by foreign exchange and Easter but also by higher volumes.
However, in the 12 weeks to 28 March, operating income dropped 32.8% to C$41m. There was a negative impact from a fair value adjustment of commodity derivatives. Weston also pointed to higher input costs, new plant costs and investments in "capabilities and innovation".
French poultry group Duc sees sales slide in Q1
Falling household consumption and pressure on prices combined to hit sales at Duc, the French poultry processor, in the first quarter of the year.
The company's turnover stood at EUR44.4m (US$50.8m), down 2.6% from a year earlier. Duc said its sales volumes dipped 1.1%. It cited Kantar WorldPanel data that it said showed household consumption of poultry in France fell 1% during the period.
Exports accounted for 8.1% of sales in the quarter, Duc added, against 6% in the first quarter of 2014.
Q1 sales, profits rise at Egypt-based Edita Food Industries
Recently-listed Edita Food Industries reported higher sales and profits for the first quarter of 2015.
The business, which floated in April, saw revenues grew EGP528.9m (US$69.4m), up 17.3% on a year earlier. Gross profit rose 22.8% to EGP202.6m, boosted by sales of higher-margin products. Net profit grew "slightly" to EGP59.5m, Edita said.
Q1 sales up but profits down at Kuwait Food Co.
Kuwait Food Co. reported a 4.3% fall in profits for the first quarter of the year.
Net profit at the company, also known as Americana, dropped to KWD17.3m (US$57.3m), down from KWD18.1m a year earlier.
Sales increased to KWD239.8m from KWD230.2m for the same period last year.
Click here for the full results in Arabic.
Hilton Food Group sees continued growth
Hilton Food Group, the UK meat processor, said its performance in the first half of its financial year was "in line" with expectations as its geographic diversity enabled it to offset "challenging consumer conditions" in Denmark and Sweden.
The company said it continues to build volumes in the UK while its Irish business showed "encouraging signs" and development in Australia proceeded to plan.
The group added its financial position "remains strong" and it "continues to explore opportunities to grow the business in both domestic and overseas markets".
SunOpta sales, earnings fall
Canada's SunOpta reported a drop in sales and earnings for the first quarter. Sales fell to US$303.4m in the first quarter, down from $322.4m in the year-ago period, which included an extra trading week. EBITDA dropped to $14.8m versus $17.4m and net earnings dropped to $5.2m from $6.6m in the first-quarter of last year.
"We started the year by continuing to further execute on our core strategies across our portfolio to better position us for long-term growth and margin enhancement…. We expect our business to continue to evolve, and we believe our natural and organic foods business is well-positioned to serve the growing and sustainable consumer shift towards healthy and better-for-you food products," said CEO Steve Bromley.
Vigor sales, earnings improve
Brazilian dairy firm Vigor booked a jump in first-quarter sales and earnings. Net revenue totaled BRL487.4m (US$162.3m), up 5.7% year-on-year. EBITDA increased 18.4% to BRL50.8m, as operating margin improved 0.4 points to 10.4% of sales. Net income totaled BRL18m, up 31% on the first quarter of 2014.
The company stressed its financial position is improving with "greater cash flow generation" reducing financial leverage. Net debt to EBITDA stood at 2.1x at the end of the quarter versus 3.6x in the comparable period of last year.
High Liner sales gain on M&A, CEO appointed
Canadian seafood group High Liner Foods said first-quarter sales rose 2.5% to US$310.2m, boosted by the acquisition of Atlantic Trading. Adjusted EBITDA totalled $30.7m, up 12.6%, and net income increased 5% to $12.5m.
Commenting on the result, CEO Henry Demone said that the group continued to work on supply chain optimisation efforts to improve efficiency.
The group also announced the promotion of COO Keith Decker to succeed Demone as president and CEO. Demone will continue at High Liner as chairman of the board.
Russian ban impacts Lerøy Seafood Group
Lerøy Seafood Group said that the ban on seafood imports to Russia had a negative impact on pricing in Europe, particularly for trout. This hit profitability at the Nordic seafood firm. Operating profit fell 27% to NOK404m (US$55.2m). "The decline in operating profit… is attributed to lower prices realised and higher release from stock costs," the company said. Net profit declined to NOK37.9m from NOK88.8m.
Nevertheless, higher salmon and trout volumes enabled the group to book a 3% rise in sales to NOK3.27bn.
Private-label, recent M&A boosts Lassonde Industries
Canada-based food and beverage group Lassonde Industries booked an increase in profits for the first quarter of the year.
Lassonde posted a net profit of C$8.2m (US$6.8m) for the three months to 28 March, a rise on last year's $7.4m. Operating profit increased to $16.9m from $14.3m a year earlier.
Sales rose to $327.6m from $244.2m. The increase was due in part to last year's acquisition of drinks supplier Apple & Eve and favourable foreign exchange. However, it also pointed to higher sales of private-label products.
Profits take flight at South African poultry group Sovereign
Sovereign Food Investments reported higher annual sales and profits on Friday (15 May) as the company moved more of its portfolio towards added-value products.
In the year to 28 February, revenue grew 19% to ZAR1.65bn. Operating profit before depreciation and
impairments stood at ZAR145.2m, compared to ZAR99.5m a year earlier. Sovereign's EBITDA margin was up from 7.2% to 8.8%
The company's profit after taxation stood at ZAR77.6m, against ZAR44.8m in the previous year.
Mixed profit forecasts from Japan's Maruha Nichiro
Japanese food group Maruha Nichiro has forecast its net profit will fall 3% to JPY7bn in the year to the end of March 2016 – although it expects operating income to jump by more than three-quarters to JPY15.5bn. Sales are estimated to rise 4.2% to JPY900bn.
The company made the forecasts as it announced its results for the 2013/14 financial year, when net profit more than doubled to over JPY7.2bn, as it lapped a year when it incurred costs from a product recall after tests detected the pesticide malathion. Operating income slid almost 19% to JPY8.69bn. Sales were up 1.4% at JPY863.78bn.