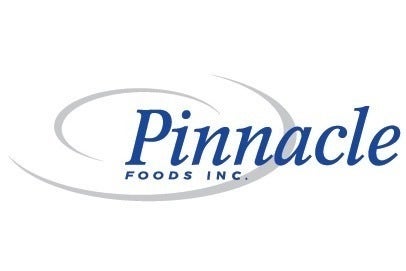 A busy week for results as the first-quarter reporting season got into full swing. We heard from global food manufacturers as far afield as Latin American and Russia, with the likes of Sigma Alimentos owner Alfa and Cherkizovo Group updating the markets. Birds Eye manufacturer Pinnacle Foods detailed the benefit of its Gardein acquisition and J&J Snack Foods Corp showed the upside of operating in the on-trend snacks sector. Here is just-food's weekly financial round up.
Grupo Lala
Mexican dairy firm Grupo Lala made a "strong" start to the year to record higher first-quarter sales and earnings. The company said net sales increased to MXN11.6bn (US$754.8m) compared to MXN11.1bn in the first quarter of 2014. EBITDA totalled MXN1.6bn on a margin of 14.1% versus MXN1.3bn on a margin of 11.7% last year. Net profit was up to MXN944m from MXN796m. CEO Scot Rank said revenue gains were below expectations as consumer demand has been "slow to recover" but added that productivity improvements lifted profitability. Click here for the release.
Pinnacle Foods
Pinnacle Foods, the US manufacturer of Birds Eye, said sales in the first quarter increased 3.3% to US$$665.3m, lifted by the acquisition of Gardein. EBIT fell to $88.5m versus $90.1m last year, as profitability was hit by one-time costs. Adjusted EBIT totalled $95.5m compared to $92.7m. Lower interest payments lifted the bottom line, however, and net earnings increased to $41.5m compared with $40.7m. Pinnacle said it anticipates a 7-10% increase in full year adjusted earnings. To view the results, click here.
Divine Chocolate
Releasing its annual report, Divine Chocolate revealed a jump in 2014 turnover – which rose to GBP8.2m (US$12.5m) from GBP5.6m – and higher profits. In the 12 months to end-June 2014, Divine operating profit totaled GBP318,000 versus GBP144,000 and net profit rose to GBP166,000 from GBP44,000. In other news, the company announced the merger of its UK and US businesses, a move that the ethical chocolate maker said would accelerate growth. Click here for Divine's annual report.
Alfa
Alpha, the owner of Mexico's largest frozen food maker Sigma Alimentos, said that first-quarter revenues at its food unit were boosted by the contribution of Campofrio, which the group acquired last year. Revenues at Sigma totaled US$1.44bn in the quarter, up 51% year-on-year. EBITDA reached $162m, a 39% increase. Excluding Campofrio, revenues were 2% lower year-on-year. Click here for the filing from Alpha.
Cherkizovo Group
Russian meat producer Cherkizovo Group reported broad-based sales growth across its poultry, pork and meat processing businesses. In poultry, sales volumes jumped 20% while average selling prices increased 24% during the first quarter. In pork, sales volumes were down 11% but prices increased 34%. Meanwhile, processed meat volumes rose 28% and selling prices gained 11%. The Russian trade embargo has led to a shortage of supply in the country, pushing up prices and demand for domestic products. For the full filing, click here.
J&J Snack Foods
J&J Snack Foods Corp booked a jump in first half sales, but increased investment meant profitability growth trailed top line expansion. Revenue in the six months to to 27 March totaled US$437.8m, versus $408.8m in the year-ago period. The company raised its investment in marketing and reported higher COGS and distribution expenses. Operating profit was nevertheless up on last year, rising to $38.4m from $38.3m. A higher tax rate meant net earnings dipped slightly, falling to $25.89m from $25.94m.
Atria
Atria revealed that its first-quarter sales were hit by FX, slipping 3.8% to EUR314.5m (US$354m). The meat group nevertheless swung to an operating profit in the three months to end-March. EBIT totalled EUR700,000, compared to a loss of EUR2.5m in the first quarter of 2014. Atria revealed that it anticipates full-year EBIT to be on the same level as 2014 – when operating profit stood at EUR39.6m – with sales slightly lower year-on-year.
M. Dias Branco
Brazilian cookie, cracker and pasta maker M. Dias Branco reported a 4.4% drop in revenue, which fell to BRL1.03bn (US$34.1m) in the quarter. The drop was the consequence of lower volumes across its units: cookie and cracker volumes fell 7.1% and pasta volumes decreased 6.6%. Earnings were also down: EBITDA fell 5.5% to BRL171.6m and net earnings slid 5.1% to BRL121.4m.
John B. Sanfilippo & Son
US nut processor John B. Sanfilippo & Son benefited from higher selling prices and volumes in the third quarter, driving up the groups nine-month sales and earnings. Net sales increased to US$665.8m in the nine-month period, from $576.1m last year. Selling prices rose 8% and volume increased 7% across its portfolio, the company revealed. However, margins were squeezed by higher costs for pecans and almonds. As a result, operating profit edged up to $38.1m from $34.8m and net income grew to $20.8m from $19.7m in the year-ago period. Click here for the release.
Marine Harvest

Marine Harvest delivered "satisfactory" operating profit in the first-quarter, when EBIT slipped slightly to NOK932m (US$124.1m) from NOK970m. Sales in the three months rose to NOK5.65bn, from NOK5.24bn in the year-ago period. Marine Harvest said "challenging" conditions in the Americas "remained a concern" but added that it sees a "favourable" market and supply outlook for Europe.
MHP
MHP, the Ukrainian poultry group, booked mixed full-year numbers with sales down but operating profit up. The company said 12 month sales declined 8% to US$1.3bn. However, EBITDA increased by 42% to $555m. Non cash foreign exchange translation costs trimmed $778m off the bottom line and the group reported a net loss of $412m. Click here for the stock exchange filing.
Thorntons
FMCG sales into UK retailers continued to drop at confectioner Thorntons – but the company highlighted that this was now "solely" the result of reduced orders from one customer. Third quarter FMCG sales were down 6.7% to GBP26.5m (US$40.5m), the company reported. In its retail business, revenue dropped 5.4% to GBP27.7m but like-for-like sales remained flat. International sales were also down – dropping 15.1%. CEO Jonathan Hart said that the company was "cautious" on the full-year outlook and remained focused on cost control. Click here for the filing.
Ebro Foods
Ebro Foods reported a 19.4% increase in sales, which rose to EUR597m (US$672m) on the back of a strong performance from its rice business. Ebro was less upbeat on its pasta unit, with the North American business performance continuing to represent a drag on the overall group. EBITDA rose 2% to EUR69.7m. Net profit dropped 22% to EUR30.2m as Ebro lapped one-time gains in the year-ago period from the disposal of its Deoleo business. Click here for the report.
Lancaster Colony
Lancaster Colony has grown sales in the first nine-months of the fiscal thanks to gains in both the foodservice and retail channels. Nine-month sales increased to US$826.8m, up from $782.3m last year. However, higher cost of goods sold and SG&A expenses dented operating profit, which fell to $116m from $121.4m. The group lapped one-time losses associated with discontinued businesses to book an increase in net income, which rose to $76.1m from $53.7m.
Clearwater Seafoods
Bad weather hit first-quarter sales and earnings at Canadian seafood supplier Clearwater Seafoods. The company said sales fell to US$75.4m and adjusted EBITDA totaled of $9.7m, versus $77.8 and $10.2m respectively in the year-ago period. Net earnings declined $16.2m from a loss of $12.1m in the first quarter of 2014 to a loss of $28.1m for the same period in 2015. The company attributed higher losses to currency exchange.