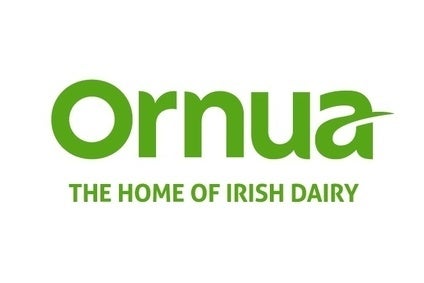 ?First-quarter numbers came in from the likes of European confectionery Cloetta and Mexican business Gruma. The Irish Dairy Board, now known as Ornua, reported its full results for 2014. Here's our weekly round-up of companies' financial results.
Ornua
The Irish dairy co-operative, formerly known as The Irish Dairy Board, reported its annual results this week. Turnover increased 10% in 2014 to EUR2.34bn (US$2.54bn), with the co-op posting an operating surplus (or EBIT) that was up 17% on 2013 at EUR30.3m.
Sales from Ornua's consumer products rose 7%; its ingredients business enjoyed a 14% increase in revenue.
Pioneer Food Group
The South African business provided a trading update for the first half of its financial year. Reported earnings per share are expected to fall amid charges including costs from the spin-off of poultry group Quantum Holdings. However, adjusted EPS are expected to be up between 35-41%.
Revenues are expected to rise "in line" with the first quarter, when sales grew 7%.
Pioneer will report its half-year results next month.
Cloetta
The confectionery giant was among the manufacturers posting numbers for the first quarter of 2015. It reported profit of SEK33m (US$3.8m), against a loss of SEK12m in the first three months of 2013.
EBIT was up on the back of a 10% increase in net sales to SEK1.31bn. Organic sales grew more than 4%.
Gruma
Mexican food group Gruma posted higher first-quarter sales and profits. Majority net income was up 58% at MXN983m, while net sales grew 12% to MXN13.52bn. Gruma's US and Asia/Oceania divisions boosted profits, as did the fall in the value of the Mexican peso.
Spain-based olive oil Deoleo posted a EUR6.3m (US$6.8m) loss for the first quarter of 2015, hit by a 34% fall in EBITDA amid "soaring" olive oil prices.
Deoleo did post an 18.1% increase in turnover to EUR200.7m, with volumes up 7% as the company upped its promotional activity. It said it would emerge stronger after the commodities market stabilises.
Abbott
The US group saw sales from its nutrition division – which contains its infant formula business – grow 2.3%. A 5.4% increase of sales in paediatric products boosted the unit's revenues. Abbott pointed to double-digit growth in China and Latin America.
Bongrain
The French dairy manufacturer is now officially known as Savencia Fromage & Dairy after the name change was approved by shareholders this week. In its first quarter, Savencia saw sales fall 1% to EUR1.09bn (US$1.18bn) amid falling global commodity prices.
Sales of cheese products were up 1.5% helped by "dynamic" volume growth from "strategic" brands, particularly in France and in western Europe, Savencia said.
Savola
Mixed first-quarter profitability for the Saudi business. Net profit was up over 11% at SAR470.5m (US$125.4m) but operating profit fell more than 27% to SAR386.3m.
That said, Savola's gross profits increased 8.1% to SAR1.18bn, with the company pointing to higher sales from its food business as a factor.
Arca Continental
The Mexico-based snacks and beverages group does not provide specific figures for its snacks business, the smaller of the two businesses. Nevertheless, Arca said sales and EBITDA from domestic snacks arm Bokados were up. In the US, it said revenue and volumes rose at snacks unit Wise Foods but did not disclose its profit performance.
Industrias Bachoco
Strong demand for chicken and egg products meant Mexican poultry processor Industrias Bachoco saw sales and profits rise in the first quarter of the year.
Net sales increased 18.3% to MXN11.41bn (US$741.5m), which helped drive higher operating profit and net profit. Operating income jumped 88.2% to MXN1.66bn. Net income was up 91.9% at MXN1.27bn.