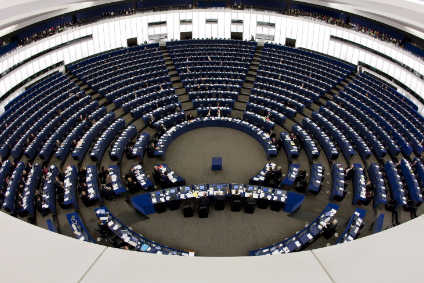 Members of the European Parliament (MEPs) have voted to ban throwaway plastic by 2021.
Products used by the food industry, such as single-use plastic cutlery, plastic plates and plastic straws, would be banned from European Union countries from that date under draft plans approved by the European Parliament.
Oxo-plastics, such as bags or packaging, and certain polystyrenes, including certain fast food containers, will also be outlawed as MEPs seek to drastically reduce marine litter.
Plastics used where no alternatives are available are to be reduced by at least 25% by 2025. These include includes single-use burger boxes, sandwich boxes or food containers for fruits, vegetables, desserts or ice creams.
Other plastics, such as beverage bottles, will have to be collected separately and recycled at a rate of 90% by 2025.
Member states will now draft national plans to encourage the use of products suitable for multiple use, as well as re-using and recycling.
Belgian MEP Frédérique Ries, said: "We have adopted the most ambitious legislation against single-use plastics. It is up to us now to stay the course in the upcoming negotiations with the [European] Council, due to start as early as November.
"Today's vote paves the way to a forthcoming and ambitious directive. It is essential in order to protect the marine environment and reduce the costs of environmental damage attributed to plastic pollution in Europe, estimated at EUR22bn by 2030."
Industry body FoodDrinkEurope responded to the move by saying Europe's food and drink sector is committed to stepping up efforts to improve plastics use, reuse and recycling as well as maximising the use of available resources.
"FoodDrinkEurope members are striving to improve waste management practices at every stage along the food supply chain, always prioritising and ensuring food safety," it said.
But the organisation added: "FoodDrinkEurope is concerned that the outcome of today's plenary vote fails to address the root cause of littering.
"FoodDrinkEurope believes that preventing litter should be the cornerstone of a European policy approach to waste management.
"The food and drink industry regrets the missed opportunity to better frame the scope of the [European] Commission proposal and provide certainty for producers to operate throughout the single market."