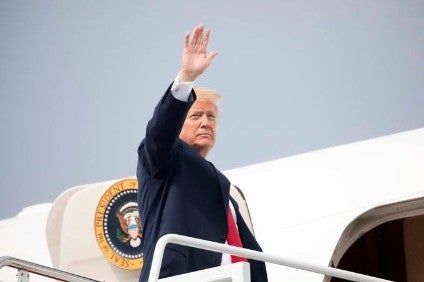 A range of food manufacturing equipment features on the list of products from China on which the US today (15 June) imposed tariffs.
President Trump has announced a 25% tariff on what the US says is US$50bn on goods from China, pointing to what he claimed was Beijing's "unfair economic practices", notably on intellectual property and technology.
Items of dairy machinery, poultry incubators and equipment from preparing fruit vegetables feature on the list of goods on which tariffs have been placed.
China has indicated it plans to impose measures "of the same scale and strength".
A statement from China's commerce ministry said: "China is unwilling to have a trade war, but the Chinese side has no choice but to strongly oppose this, due to the United States' myopic behaviour that will harm both parties.
"We will immediately introduce tariff measures of the same scale and strength. All the results from the previously reached by the two parties will be invalid."
In his statement announcing the US tariffs, Trump said: "My great friendship with President Xi of China and our country's relationship with China are both very important to me. Trade between our nations, however, has been very unfair, for a very long time. This situation is no longer sustainable.
"China has, for example, long been engaging in several unfair practices related to the acquisition of American intellectual property and technology. These practices, documented in an extensive report published by the United States Trade Representative (USTR) on March 22, 2018, harm our economic and national security and deepen our already massive trade imbalance with China."