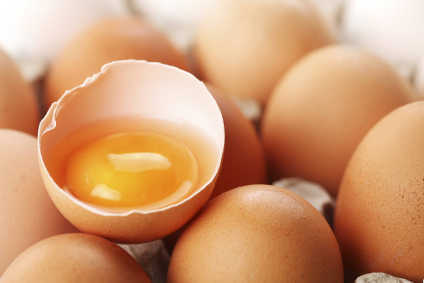 Food giants Nestlé, Mondelez International and Unilever are among a group of food manufacturers calling on authorities in the European Union to adopt cage-free systems for rearing animals.
They have joined with Italy-based Barilla, Ferrero and Fattoria Roberti, along with the Jamie Oliver Group and retailers Aldi, Ikea and France's Le Groupement Les Mousquetaires in penning a letter to the EU Commission and Parliament members to phase out the practise of using cages in animal farming, starting with the so-called enriched cages for laying hens.
Enriched cages emerged in 2012 when the EU's ban on battery egg farming came into force as part of its animal welfare legislation to run through 2015. The policy is under review, prompting the pressure group to urge for a change in policy across the European Union and to support the End the Cage Age campaign, arguing that "cage-free systems are widespread, economically viable, and provide better living conditions for hens".
A spokesperson for the Commission said in a statement provided to just-food it is in the process of examining the proposals made by the End the Cage Age initiative and has organised a discussion meeting for 15 April.
"In accordance with the Covid-19 rules that were adopted in July last year in relation to ECI (Regulation 2020/1042) after the hearing, the Commission will have three months to prepare its reply to the initiative."
From the UK's perspective, Dr. Tracey Jones, a director of food business at UK-headquartered Compassion in World Farming, a non-profit organisation representing animal welfare, says the country's major supermarkets have already ceased sales of cage-reared eggs or have committed to do so by 2025. But he says UK-specific legislation is required to end the practise, both from a domestic point of view and also to stop imports.
"It's great to have these leading businesses supporting our call to phase out cages for laying hens across the EU, but given Brexit, we must maintain pressure on the UK government too," Dr. Jones said. "We have a newly-established good barn standard in the UK for laying hens and a high level of free-range production, which we must support for both shell and ingredient eggs."
Nestlé, the world's largest food manufacturer, Unilever, Barilla and Ferrero confirmed in a joint statement from the group that they only use cage-free eggs in Europe.
Mondelez is aiming to eliminate the use of caged hens by 2025. Can Buharali, the global public affairs director at the Cadbury chocolate owner, said: "We are proud of our progress in improving animal welfare as we work towards our 2025 cage-free egg commitment in the EU. Phasing out the use of cages for egg-laying hens across the European Union is a priority. This takes us one step further towards farm animal welfare and sustainable food and farming."
Egg supplier Fattoria Roberti and Ikea said they too are aiming eliminate the practice by 2025.
Meanwhile, Thea Koning, senior global external affairs manager for Unilever's Foods and Refreshment Division, said: "We want to be a force for good in foods, and are fully supportive of the End the Cage Age campaign. In Europe, all our brands including Hellmann's, Amora and Calvé have used 100% cage-free eggs since 2009. We believe the End the Cage Initiative shares the ambition of the farm-to-fork strategy to improve animal welfare, starting with caged hens."