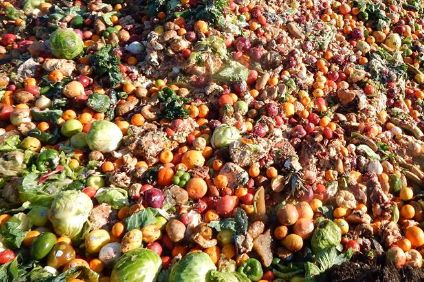 Plans announced today (18 December) by the UK government could see food manufacturers being forced to pay the full cost of recycling or disposing of their packaging waste.
The proposals also include introducing the annual reporting of food surplus and waste by food businesses and the possibility of introducing mandatory targets for food waste prevention.
Environment Secretary Michael Gove's scheme is intended to "overhaul England's waste system, putting a legal onus on those responsible for producing damaging waste to take greater responsibility and foot the bill".
The Resources and Waste Strategy is intended to "eliminate avoidable plastic waste and help leave the environment in a better state than we found it for future generations".
Producers will also be expected to take more responsibility for items that can be harder or costly to recycle.
Gove said: "Our strategy sets out how we will go further and faster, to reduce, reuse, and recycle. Together we can move away from being a 'throw-away' society, to one that looks at waste as a valuable resource.
"We will cut our reliance on single-use plastics, end confusion over household recycling, tackle the problem of packaging by making polluters pay, and end the economic, environmental and moral scandal that is food waste."
To help drive up recycling levels further, the government will introduce a "consistent set of recyclable material" for collection, subject to consultation. This will be funded by industry through Extended Producer Responsibility (EPR), which will see industry pay higher fees if their products are harder to reuse, repair or recycle and is intended to encourage sustainable design.
It is suggested EPR for packaging will raise between GBP500m (US$632.9m) and GBP1bn a year for recycling and disposal.
The move builds on the UK Autumn Budget, which announced a tax on plastic packaging which does not meet a minimum threshold of at least 30% recycled content, subject to consultation, from April 2022.