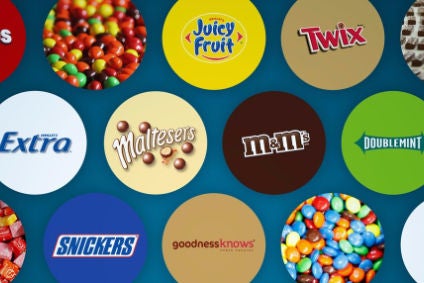 This week saw Mars buy Warren Buffett's stake in Wrigley, giving the US group 100% of the chewing gum maker and consolidating its confectionery businesses. On our M&A pages, we featured how South Africa's Rhodes Food Group is looking to buy local peer Pakco, Australia's Freedom Foods Group is investing in one of its partners in China and a deal in Europe's private-label bakery sector. McCormick & Co.'s dispute in India with a venture partner headed to arbitration in India and Unilever announced a shake-up to its food R&D in Europe.
Mars Inc., the US food giant, has unified its chocolate and Wrigley operations in one business after buying out Warren Buffett from his investment in the chewing gum maker.
McCormick & Co.'s dispute over a rice venture in India has moved to arbitration proceedings in the UK.
Unilever said today (6 October) it had decided to set up a new global food research and development centre in the Netherlands in order to "deliver disruptive innovation".
Rhodes Food Group, the South African company, said today (4 October) it plans to buy local spices and condiments business Pakco.
German dairy group DMK has confirmed plans to cut 250 jobs at its administrative locations in Bremen, Everswinkel and Zeven.
Archer Daniels Midland, the US-based agribusiness giant, has acquired local pasta manufacturer Caterina Foods.
Emmi, the Switzerland-based dairy group, today (4 October) announced it had drawn up "specific objectives" in four areas related to sustainability.
Freedom Foods Group is to invest in Shenzhen JiaLiLe Food Co., one of the Australian dairy-to-cereal group's partners in China, in a bid to expand the presence of its children's milk brand Australia's Own in the country.
French frozen pastries business Mademoiselle Desserts, majority-owned by private-equity firm Equistone Partners Europe, has acquired Dutch peer Quality Pastries for an undisclosed sum.
French co-operative Terrena, which earlier this year acquired poultry group Doux, has announced a three-year investment programme worth EUR150m for its expanded poultry division.