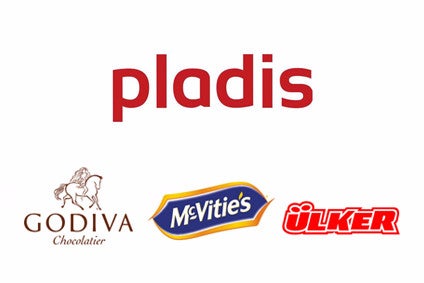 This week we heard that Yildiz Holding-owned chocolate and snack maker Pladis plans to step up investments to fuel growth thorugh initiatives like the launch of McVitie's biscuits into the US. This will no doubt be interesting news to the likes of Mondelez International, which itself booked higher earnings on improved margins – but missed sales expectations. Meanwhile, just-food spoke to the head of Nestle's business in India to learn about how the company plans to deliver double-digit growth in the market. Here is the top news from just-food this week.
Pladis, the snack business of Turkish conglomerate Yildiz Holding, is increasing its investment in order to grow sales in the global chocolate and biscuit categories, CEO Cem Karakas told just-food.
Campbell Soup Co. confirmed yesterday (25 October) it is the sole investor in San Francisco start-up Habit – a personalised food nutrition company set to launch early next year.
Mondelez International stressed its objective to improve profit margins as the group posted another quarter of declining sales today (26 October).
Lamb Weston held an investor day ahead of its imminent spin-off from ConAgra Foods, which will itself become a consumer-facing branded food group Conagra Brands. The move aims to enable a more focused Lamb Weston to deliver strong profit margins thanks to a product mix that is highly complementary and synergistic. But, Lamb Weston management insists, it is also about growth. Here are our key takeaways from the investor event.
The demand for processed and packaged food is growing among India's young, often aspirational and fast-expanding population. This has prompted Nestle India to target a double-digit annual growth in upcoming years. Nestle country chief Suresh Narayanan speaks to just-food about how the company intends to deliver using innovation and an advanced digital strategy.
Mars Inc is rolling out its Maltesers chocolate brand in the US.
Swiss dairy and infant nutrition group Hochdorf has signed a contract to acquire a controlling stake in African infant formula manufacturer Pharmalys Laboratories.
Nestle's US refrigerated pasta and sauce brand Buitoni has committed to sourcing ingredients that do not contain GMOs.
New Zealand dairy giant Fonterra is reportedly conducting an internal review after reports that Chinese police had arrested 19 people in Shanghai on suspicion of selling around 300 tonnes of the company's expired milk powder.
The Grocery Manufacturers Association (GMA) has urged the US Food & Drug Administration (FDA) to extend its timeline for meeting short-term reduction goals aimed at cutting sodium consumption from two to "at least four years" and to "streamline" categories of products involved.