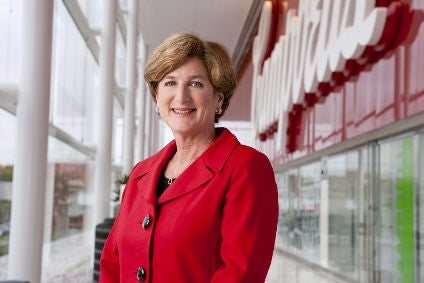 Unilever delivered its first-half results and warned on tough trading conditions, Premier was upbeat after maintaining trading momentum, Danone expanded its Indian presence.
Here is the top news this week from just-food.
Arnott's, Campbell Soup Co.'s Australia-based biscuit business, is taking Unilever to court in a legal battle that is understood to stem from an earlier deal between the two for the development of ice cream products.
The UK's vote to leave the EU on 23 June triggered immediate political and economic turmoil and has long-term implications for UK food manufacturers. Ben Cooper looks at how Brexit could impact on environmental and nutrition policy in the UK.
The liberalisation of regulations has opened the door to hemp-based food products in various US states. Growing consumer interest in the natural products industry also looks set to support expansion of what remains a nitch area. Ed Zwirn looks at the prospects for this fledgling sector.
Premier Foods plc reported continued positive progression on its sales this morning (21 July), when it delivered its fourth consecutive quarter of revenue growth.
UK farmer-owned dairy company Arla Foods has unveiled plans to grow revenue by nearly a third and make the firm a GBP400m (US$529m) household brand by 2020, in what it said is its "most ambitious business strategy to date".
French leading dairy company Danone is strengthening its presence in India with the launch of operations in Chennai.
Campbell's Soup Company has outlined its strategy to ensure sustainable growth, which will focus on developing healthy and organic foods, growing its digital and e-commerce presence and boosting the company's expansion in new markets.
Unilever CEO Paul Polman left investors with no illusions today (21 July): trading is tough and the company expects it to get tougher. As a result, Unilever is "working harder" to drive gains and expand its share. Here is how.
The newest of Nestle's 40 R&D facilities is a unit in Singapore specialising in nutrition to support healthy ageing. Ben Cooper reports on the new facility and examines the role food companies can play in maintaining and improving health in old age as life expectancy increases.
Swiss chocolate group Lindt & Sprüngli said this morning (22 July) that it "continues to outperform the overall chocolate market" but organic sales growth missed market expectations.