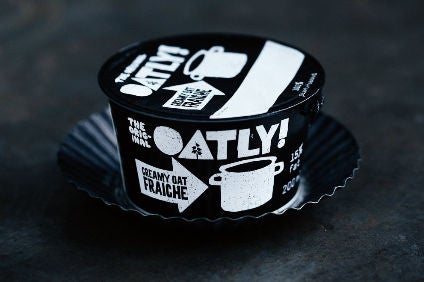 Wessanen, the Dutch group focusing on "sustainable" foods, made another acquisition this week, agreeing to buy Spanish organic firm Biogran. US food giant General Mills announced changes to its organisation in a bid to improve its performance. And Swedish dairy-free business Oatly secured investment from private-equity firm Verlinvest and state-owned China Resources.
Wessanen, the Netherlands-based food group, is to acquire Spanish organic food manufacturer Biogran from local private-equity firm Nazca Capital.
Wessanen looks to unlock Spanish market with Biogran buy – analysis
Belgium-based private-equity firm Verlinvest and state-owned conglomerate China Resources have invested in Sweden-based dairy-free business Oatly.
The sale of Belgian biscuits maker Delacre to the private investment vehicle of Giovanni Ferrero, the head of the Italy-based Ferrero confectionery group, has been completed, it was announced today (5 December).
Between 400 and 600 jobs at General Mills are set to be affected as the US food giant embarks on a revamp of its business to try to "maximise global scale".
Hain Celestial has appointed Nestle executive Gary Tickle as its chief operating officer amid a number of senior changes at the US group.
The UK's Committee of Advertising Practice (CAP) has announced new rules that extend the ban on advertising high fat, salt and sugar (HFSS) food and soft drink products to children on television to non-broadcast media.
B&G Foods has acquired US pasta sauce maker Victoria Fine Foods from private-equity owners Huron Capital Partners for US$70m in cash.
US yogurt giant Chobani has confirmed COO Kevin Burns is to leave the company later this month.
Freedom Foods Group, the Australia-based dairy-to-cereal group, is nearing acquisitions in its domestic market and North America.
US infant formula producer Mead Johnson and Australian dairy group Murray Goulburn have pulled the plug on their plans to work together in Asia Pacific.