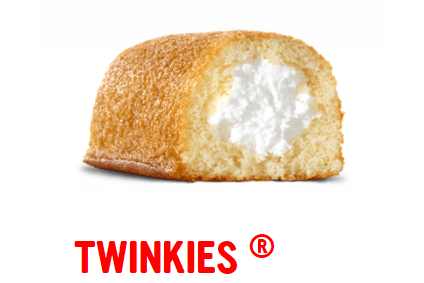 This week we heard executive at Danone and WhiteWave Foods explain the merrits of combining the two businesses in a US$12.5bn deal; Lindt revealed why it has found Australia a great market to invest in; and predictions were made over what will be the next big growth area in the US yoghurt category. Here is just-food's week in words.
"Three is a compelling business logic that only WhiteWave and Danone can address together… Danone is unique position, through its global presence and leadership on the chilled shelf… to take WhiteWave to its next level of growth and lead us to step change our alimentation transformation plan." – Danone CEO Emmanuel Faber on the transformational affect of the acquisition of WhiteWave on the French dairy group.
"We [at WhiteWave] have long believed that perhaps our greatest opportunity to create value is to establish and drive the [global] market for plant based alternatives to dairy… and along that path build leading brands in key geographies. We have been successful in North America and Europe. Not withstanding our success we are still a modest sized company. The resources to build a global category in a fast paced global environment is difficult for a company of our size." – WhiteWave CEO Gregg Engles details the group's improved global prospects as part of Danone.
"Never did we anticipate the reception that Lindt chocolates would receive in Australia when we first entered the market here. I am delighted that the growth of our business in Australia has allowed us to not only expand our operations but to provide people in Sydney's West with employment opportunities with Lindt… The fact that we are spinning a new product specifically for the Australian public is a reflection on the many successes we have had here." – Lindt & Sprüngli's Group CEO Ernst Tanner details the company's plans to open a production facility in Australia.
"While reported net revenue performance was negatively impacted by foreign exchange translation and the deconsolidation of our Venezuelan operations, we delivered balanced volume growth and positive price/mix driven by relentless execution of our commercial agenda and leading to solid organic revenue growth."– PepsiCo chairman and CEO Indra Nooyi revealed as she raised the company's outlook.

"Vermont's mandatory on-package GMO labelling law took effect on 1 July and consumers and small businesses in the state are already facing fewer products on the shelves and higher costs of compliance on small businesses. The Senate needs to pass the bill this week so that it can be voted on by the House before the July recess at the end of next week." – Grocery Manufacturers Association (GMA) president and CEO Pamela Bailey urged speed as Senate continued to progress controversial federal guidelines on GMO labelling.
"We look forward to continuing both our strong organic growth through unique innovations and niche, strategic acquisitions, such as our recent acquisition of Superior Baking, which will extend Hostess' consumer reach in the in-store bakery market and expand offerings to customers." – Hostess Brands LLC chairman Dean Metropoulos said after it emerged that the firm has been partially purchased by the Gores Group, with plans to list the business.
"Through this well organised and highly successful company we will obtain a significant presence in the Pakistani dairy market in which a growing middle class is switching to buying more processed and packaged milk. Engro Foods offers us a basis on which we can build further. This acquisition will contribute to the value creation for our member farmers. We will also contribute to Pakistan's agricultural sector through knowledge transfer of dairy production and our established dairy development programme." – Roelof Joosten, chief executive of FrieslandCampina, said after the group announced it is expanding in Pakistan through the acquisition of Engro Foods
"The acquisition of Mrs Crimble's is a further step in the execution of our strategy. The brand has great knowledge in gluten-free "sweet-in-between" products and a strong base in the UK. This acquisition will further strengthen our operations in the UK market and gives us an entry into a strategic growth segment." –Christophe Barnouin, CEO of Wessanen, is confident that the Mrs Crimble's acquisition will prove fruitful.
"The sale of this non-core business releases capital that will be useful to the UK operation as we continue to rebuild profitability and to invest in the UK's leading turkey producer and only significant independent poultry brand. We look forward to a very busy Christmas as we put the turkey on more than three million of the nation's tables." – Bernard Matthews chairman Alan Jamieson said after the turkey processor – currently being assessed for sale itself – sold its German business.
"There is a noticeable demand for products that provide high levels of protein and mindful of sugar levels. Our skyr is unique in the marketplace because of our proprietary heirloom skyr cultures that give it an amazing taste without needing to add the near teaspoon of sugar that most Greek yoghurts add to make their product taste better. Research shows that consumers are becoming more and more aware that they don't need to compromise on taste for nutritional reasons." – Icelandic Provisions chairman Einar Sigurdsson on why he believes that skyr has the potential to be the next growth area in US yoghurt.