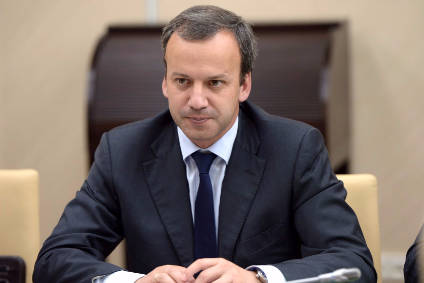 The UK government's "plan of action" to tackle child obesity in England grabbed the headlines this week – and managed to irk industry and campaigners. Russia said it was in talks with Turkey over ending Moscow's restrictions on imports from the country and Hain Celestial surprised the market with an admission of problems over the accounting of payments to distributors. Click on the links for more.
"This is a welcome first step, but we need a holistic approach to tackle childhood obesity, including compulsory measured targets across all nutrients – not just sugar – and mandatory traffic light labelling across all food and drink products, regardless of whether they are consumed inside or outside the home" – Sainsbury's chief executive Mike Coupe reflects on the UK government's "plan of action" to reduce child obesity in England.
"What has been published today looks like the government running backwards: running away from a fully-fledged strategy to a watered-down plan; away from its own public health advisors' recommendations; away from any action to curb junk food marketing and promotions; and away from mandatory measures, back to the past failed voluntary approaches" – the Children's Food Campaign was among the critics of the plan in health and campaigning circles.
"Representatives of Russian veterinary and phytosanitary services have already visited Turkey in order to check the quality of Turkish products prior to the resume of their supplies to Russia" – Arkady Dvorkovich, Russia's first deputy prime minister, says Moscow and Ankara have started talks that could see the end of Russia's restrictions on food imports from Turkey.
"We believe that the 20+% decline in Hain's share price in the after-hours market is overdone. While the lack of adequate internal financial controls is disappointing, it is unlikely to impact Hain's leading position in the attractive health and wellness sector" – Amit Sharma, an analyst covering Hain Celestial for BMO Capital Markets, on the US group's announcement it had pushed back the publication of its annual results, with the company reviewing the payment of concessions to distributors in the US.
"A wider footprint in the Oceania region with SBA providing a solid anchor in the highly competitive Australian fast moving consumer goods and retailing market" – Philippines-based food and beverage group Universal Robina Corp. explains why it has decided to buy Australia's Consolidated Snacks Pty Ltd, the company behind Snack Brands Australia.
"Our investment will build on the Beloxxi's strong brand and help accelerate the company's expansion in Nigeria, in the wider West Africa region and beyond" – Nathan Mintah, the co-founder and co-managing partner of Africa-focused private-equity firm 8 Miles, outlines how the fund's investment in the Nigerian biscuit maker will benefit the business.
"F&N is constantly on the lookout for opportunities in the food and beverage sector that will contribute to the growth of F&N. Dairies, including ice cream, is one area we will continue to explore" – Singapore-based Fraser and Neave says it is eyeing M&A opportunities, including Vinamilk, the Vietnamese dairy business in which it already holds an 11% stake.
"On average, chocolate consumption in India is about 150g-200g per person per year, which is not a great deal. It is not the inclusion of vegetable fat that makes people obese so it should be allowed" – Amit Lohani, the convenor of the Federation of Indian Food Importers, says India's proposal to allow vegetable oil in chocolate should not fall down due to concerns over obesity.
"This is even more surprising because Germany had in the past three years been a growth driver" – Swiss food group Hügli saw sales in its largest market fall by more than 5% in the first half of 2016.