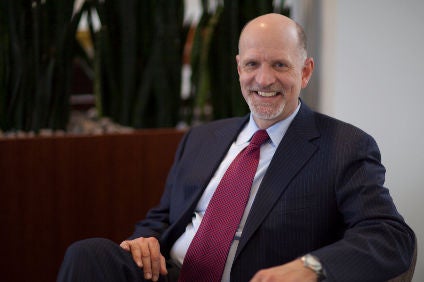 Wessanen, the Dutch food group, this week announced its latest acquisition to expand in Europe, with the purchase of Spanish organic business Biogran. In the US, General Mills announced plans to restructure its business, while Tyson Foods became the latest company to form a fund to invest in start-ups.
"The Spanish market is currently growing at double digits… it is a market that has picked up after the recession very well and very fast. The growth is very active in both channels, organic shops and supermarkets. We believe there is a very good potential to grow" – Wessanen CEO Christophe Barnouin outlines what the Dutch food group sees as the potential of Spain's organic food sector, where the company this week announced an acquisition.
"The structural changes announced today will help us unlock global growth opportunities and go after them by efficiently restructuring our teams and processes" – General Mills president and COO Jeff Harmening explains why the US food giant has revamped its business structure, moves that could affect up to 600 jobs.
"Unfortunately, the power still seems to be very much in the hands of manufacturers and advertisers, not parents" – Malcolm Clark, co-ordinator of the UK's Children's Food Campaign, reflects on the new rules on advertising foods high in fat, sugar and salt in the country.
"In China Resources' and Verlinvest's joint venture, we have found a highly experienced global-minded partner who understands this unique heritage and brings to Oatly a valuable network as well as operational expertise in key markets" – Oatly CEO Toni Petersson announces the new investors in the Sweden-based dairy-free business.
"We believe we can accelerate the growth of startups through our capabilities in such areas as food and culinary research and development, sourcing, insights, customer relationships and distribution" – Monica McGurk, executive vice president of strategy and new ventures at Tyson Foods, on the US meat giant's new venture capital unit to invest in start-up companies developing "breakthrough" sustainable technologies, business models and products.
"We have, in particular, been monitoring developments in the fats and oils markets and what we see is worrisome" – Tembinkosi Bonakele, commissioner of South Africa's Competition Commission announces an investigation to alleged price-fixing by five edible oil companies operating in the country.
"The Diana's transaction, which is our seafood group's fifth acquisition, moves this platform one step closer to its objective of building Canada's only national seafood distribution network" – Premium Brands Holdings president and CEO George Paleologou on the Canadian food group's acquisition of local seafood supplier Diana's Seafood.
"With the changes to the Chinese regulations, we're seeing what we're proposing to do a little bit harder, so at the moment we've actually elected not to go forward on that basis" – Murray Goulburn interim CEO David Mallinson explains why the Australian dairy cooperative and its prospective partner Mead Johnson, the US infant formula supplier, decided against plans to market products in Asia.