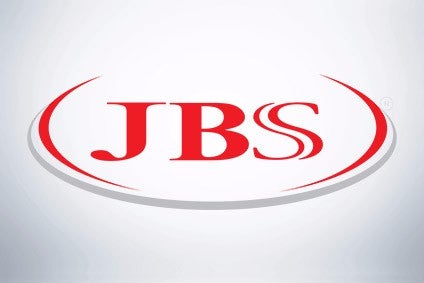 The CEO of meat giant JBS found his position in some uncertainty this week after a court in Brazil reportedly temporarily ordered him to stand down. In Canada, Fyffes made its second acquisition local in five months and, in the US, Mondelez outlined plans to up its presence in the country's chocolate market. In Europe, France heard calls for a tax on high-calorie foods, while in the UK, research claimed to show antibiotic use in the food chain was leading to the presence of E.coli in supermarket meat resistant to drugs.
"The company did not have formal access to the full content of the judge's decision and its extension. JBS legal advisors are acting to get complete access to the proceeding and the mentioned decision as well as its repercussion to the company. As soon as JBS have access to the full decision, it will communicate to the market" – meat giant JBS responds to reports a court in Brazil has ordered its CEO to temporarily step down from the role.
"Nutritional taxes are the only method where the economic gains in health cost savings exceed the price of implementation" – a report from French government agency Le Trésor says taxing high-calorie or lower nutritional quality foods would reduce France's growing obesity problem.
"It represents an excellent strategic addition to the Highline business which we acquired earlier this year" – Fyffes chairman David McCann on the Ireland-based produce group's second acquisition of a Canadian mushroom business in five months.
"These results highlight the need for improvements in antibiotic stewardship in veterinary medicine. While some progress has been made we must not be complacent as it may take many years before we see significant reductions in the numbers of antibiotic-resistant bacteria found in farms" – Dr Mark Holmes of Cambridge University on a study that claimed the overuse of antibiotics in farming is contributing to drug resistance.
"The food and drink industry has faced some unprecedented challenges in 2016, notwithstanding the uncertainty surrounding the EU referendum vote. However, our research shows a relatively confident and upbeat sector, which recognises the challenges ahead and is finding ways to address them" – Andrew Connors, head of client propositions at Lloyd's Commercial Banking, reflects on the bank's survey that showed food and drink companies in England and Wales have raised their growth forecasts and plan to create more than 75,000 new jobs over the next five years.
"The US is the world's largest chocolate market, valued at US$14bn. However, per capita consumption is only about half that of many developed European chocolate markets" – Mondelez International chief growth officer Tim Cofer explain why the company is stepping up its investment in the US chocolate sector.
"International customers are not only considering quality, product integrity and prices. They are expecting assurance from producers that the products are environmentally friendly produced. Labours are well taken care of without abusive issues including child and illegal labour as well as human trafficking" – Charoen Pokphand Foods executive vice president Prasit Boonduangprasert announces the Thai meat company's plan to improve labour conditions across its poultry supply chain.
"The rise of the meal kit market is undeniable – boxes provide unprecedented convenience while maintaining the engaging experience of home baking" – Hershey e-commerce and emerging channels manager Carrie Lathrop explains why the US confectioner has teamed up with web-based retailer Chef'd.
"At the very, very least we don't want to see undoing of those policies. We don't see us moving backwards. There's no question in my mind that food policy has been discussed more in this administration than any other before but we still are not seeing the dots being connected" – Claire Benjamin DiMattina, executive director of US campaign group Food Policy Action looks ahead to the policy landscape after the US Presidential race is run.