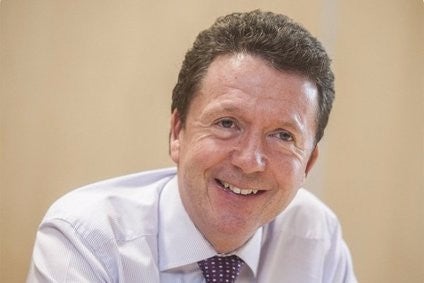 "Sales in our third quarter were weaker than expected despite a strong December. We now expect category performance to remain challenging during the fourth quarter and as a result sales will be below previous expectations. Additionally, recovery of significant input cost inflation in certain areas is taking longer than originally foreseen" – Premier Foods CEO Gavin Darby explains the profit warning issued by the UK group on Wednesday.
"Following on from the disappointing Q2 update when management announced it would be cutting back on marketing spend in order to protect profitability – commercial suicide for a consumer goods company – today's update represents a material increase in our concerns surrounding Premier Foods' ability to recover from its long-standing 'zombie' status" – Darren Shirley, equity analyst at UK stockbrokers Shore Capital, does not hold back in his assessment of Premier.
"We believe these iconic brands alongside the Bega Cheese brand are strong building blocks to enable Bega Cheese to become a great FMCG business" – Bega Cheese executive chairman Barry Irvin on the Australian dairy group's acquisition of a clutch of Mondelez International grocery brands in the country, including Vegemite.
"Irrespective of the alternative that BRF may elect for the capitalisation of OneFoods, BRF will remain as controlling shareholder of OneFoods" – the Brazil-based meat giant confirms it is mulling listing halal arm OneFoods in the UK.
"We are consolidating our manufacturing network and investing in larger capacity sites to create a more sustainable business for the long term" – Julie Coates, managing director of Goodman Fielder's domestic business, explains why the Australian food group plans to shake-up its bakery production.
Premier Foods plc CEO Gavin Darby this week came to the market to announce a profit warning for the UK group, Bega Cheese's executive chairman was upbeat as the Australian dairy snapped up a clutch of Mondelez International brands and BRF confirmed it could list halal division OneFoods.
"Despite all commercial efforts to attract new customers and production investments over the years, the factory is structurally loss-making" – Struik Foods Europe explains why it is looking to close a plant in Belgium.
"A divestment of Cloetta Italy would improve Cloetta's EBIT margin" – Sweden-based confectioner Cloetta announces a review of its operations in Italy, which it admitted could lead to a sale.
"The product portfolio suits Emmi extremely well and strengthens a segment that is strategically important for the company" – Emmi CEO Urs Riedener outlines why the Swiss dairy business has acquired Italian dessert manufacturer Italian Fresh Foods.
"We now expect that the worst is over as Lindt's adjustment in the US portfolio is done, distribution is optimised and Lindt & Sprüngli grew above average in high-margin markets like Germany, France and continues to gain market share in the vital UK market" – MainFirst analyst Alain Oberhuber reflects on Lindt & Sprungli's annual sales figures.