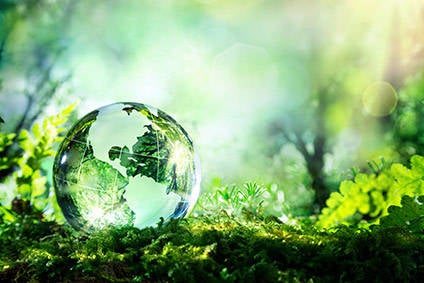 The plant-based food category is expected to surge to US$85bn over the next decade as people seek out alternative options that are more environmentally-friendly, according to research from Swiss investment bank UBS.
UBS forecasts the segment will expand at a compound annual growth rate of 28% by 2030, from around $4.6bn last year. And the lender also sees developments in cell-cultured meat accelerating over the next five years amid advances in technology and growing calls to produce sustainable foods that have a lesser impact on water resources and greenhouse gas emissions.
"To do so [grow food sustainably], we first need to bust the lingering myth that technology is the enemy of natural, abundant, nutritional and affordable food," UBS said. "After all, technology is the only way to secure the nutrition needed without destroying the planet. The good news is that we are on the cusp of a global food revolution. Transformational change, in our view, is about to occur across every aspect of how the sector works and what it produces."
Unlike past trends, it is people who are driving the call for change and not corporations and governments, the bank assesses. Citing research from the United Nations, UBS points out that food production around the world currently accounts for 40% of land use, 30% of greenhouse gas emissions and 70% of freshwater consumption.
It continues: "The food industry needs to reshape itself to meet the new realities. As increased awareness of climate change has driven a critical mass of conscious consumers to rally for better, environmentally-friendlier alternatives to fossil fuels, the same thing needs to happen in food production. All of us will have to embrace change and avoid building walls around traditional segments and techniques to preserve the status quo."
While demand for plant-based foods is fast gaining traction, cell-cultured or lab grown meat is developing more slowly as scientists seek out ways to replicate the textures of real meat. But UBS sees the segment as forming a "bridge" between traditional meat products and their plant-based alternatives.
Citing research from Environmental Science & Technology, UBS said lab-grown meat could cut greenhouse gas emissions caused by agriculture by 78–96% while at the same time using 99% less land.
"The ability to create food that replicates meat, fish, eggs and dairy products – with a lower carbon footprint and without the need to slaughter animals – is likely to become a commercially viable option in the next decade," UBS noted. "While science can't yet create the texture of a fine steak, processed meat such as burgers, chicken nuggets, and meatballs are getting good reviews and are expected to be available on supermarket shelves within five years."