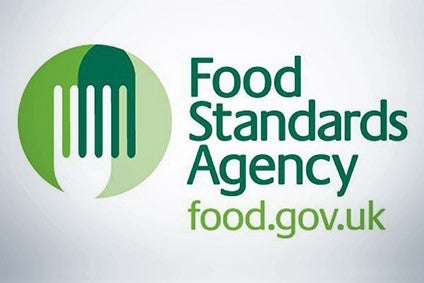 UK food standard agencies said a review into meat-cutting plants launched last month will seek to improve ways of identifying non-compliance issues following a number of recent hygiene scares.
The UK Food Standards Agency (FSA ) and its counterpart Food Standards Scotland announced in February the start of a nationwide review of meat-cutting plants and cold storage units following "serious non-compliance issues" at Russell Hume and 2 Sisters Food Group.
An FSA spokesperson told just-food today (2 March) that the investigation is underway and is in the process of gathering evidence.
In a joint statement, the agencies said the ultimate aim of their evaluations is to increase confidence among the public and stakeholders in the UK's meat industry and methods of regulation. The review will take in cutting plants for both white and red meat, as well as game.
It will encompass a comprehensive review of companies' hygiene controls, and will include unannounced inspections and audits. The initial results will be issued in June.
Last month, UK beef processor Russell Hume called in administrators after being forced out of business following unannounced inspections by the FSA, which allegedly found issues relating to "procedures and processes" over use-by dates, prompting customers to cancel orders.
Midlands-based poultry processor 2 Sisters Food Group came under scrutiny last year amid allegations of tampering with slaughter-date labels and failings in food hygiene standards. And more recently, UK meat supplier Fairfax Meadow withdrew some of its products following inspections by the FSA, which have also hit DB Foods , a meat supplier to Muscle Food.
Jason Feeney and Geoff Ogle, chief executives of the Food Standards Agency and Food Standards Scotland respectively, jointly commented: "We are concerned about recent instances of companies breaching hygiene rules.
"People rightly expect food businesses to keep to the rules, rules designed to keep consumers safe and to sustain public trust in food – and food businesses have a duty to follow the regulations. We are pleased that the meat industry representatives who we met with have pledged their full and effective engagement with the review."
The FSA and Food Standards Scotland said other objectives of the review will be to improve how they identify areas of non-compliance and their ability to take prompt action to minimise the risks to public health.
Education will also play a part, with the aim to raise awareness among processors and producers into factors that can lead to non-compliance with food safety regulations.
Other areas of focus will be to: "assess how the current legislation works and the guidance supporting it; how the 'official controls' are carried out which must be followed to ensure compliance with hygiene legislative requirements (this includes audits, inspections, sampling and surveillance); the roles and responsibilities of food businesses, regulators and assurance bodies; and how incidents are managed and responded to".
Meanwhile, the FSA outlined its plans going forward following last year's hygiene allegations that engulfed 2 Sisters, the consequent inspections undertaken by the standard's agency and the ensuing public enquiry by the UK's House of Common's committee.
It plans to work with the industry to install closed-circuit television at cutting plants, increase intelligence gathering through schemes to share audit data across industry bodies, and improve general awareness into factors and circumstances that can lead to non-compliance issues and ways to anticipate them.