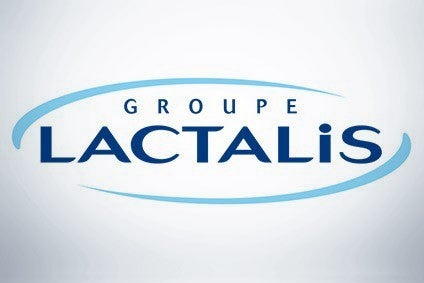 French dairy giant Lactalis has been given permission by the country's authorities to resume selling baby milk from a factory that was closed after salmonella-contaminated milk produced there infected dozens of babies.
The move has angered Germany-based food safety and quality pressure group Foodwatch, which described the move as "rushed" and "unacceptable".
Lactalis had to recall 12m tins of baby milk in France and around the world because of the contamination which became evident late last year.
But in a statement announcing the re-opening of the plant in Craon in north western France – to which the contamination was traced – France's agriculture ministry said: "Conditions are now met to allow the sale of infant milk powder."
Lactalis has carried out tests at Craon for more than three months under the supervision of French health authorities, which will carry out regular, unannounced inspections at the plant in the future.
The production line linked to the contamination is to be closed permanently but Foodwatch is still not happy that the facility is safe to be up and running while investigations are on-going.
In a statement, its director Karine Jacquemart said: "We have no guarantee that the many dysfunctions in the Lactalis case, which go far beyond the health aspects, will not happen again. The preliminary judicial inquiry is still on-going. And the conclusions of the Parliamentary Commission of Inquiry have not even been taken into account."
In February, Foodwatch filed a lawsuit on behalf of several parents demanding full transparency in this case.
A Lactalis spokesperson told just-food: "I confirm that after ten months of a strong commitment from Craon and Lactalis Group teams, French authorities have just validated the return on sales of the milk powders processed in Craon plants.
"I can tell you that this authorisation is the result of important manufacturing investments to increase our requirement of quality, establishing an even stronger control plan (higher analytical pressure, several complementary laboratories, use of several analysis methods) and even stricter hygiene standards (flow, airlock, …).
"Craon activity will remain under a strict control from authorities, with a regular transmission of the auto-controls results, and mandatory information in case of detection of any pathogen."
Last week Lactalis bought South African infant formula business Aspen Pharmacare for US$860m.