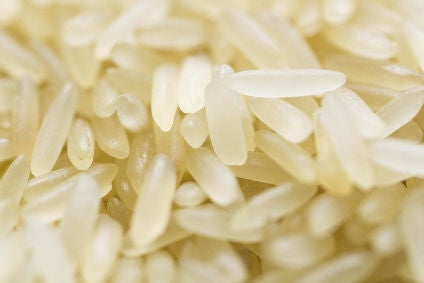 The US government is planning to up the ante in its trade war with China by slapping tariffs on an additional US$200bn worth of Chinese imports.
But the move, to introduce a 10% tariff on hundreds of Chinese products – many of them food items – is likely to spark further tit-for-tat action from China with Beijing promising it would "fight back as usual".
The Trump administration yesterday (10 July) released a wide-ranging list of Chinese goods it proposes be hit with tariffs but it is Chinese food imports that will be hit particularly hard. The list includes numerous fruit, vegetable and seafood items but also rice, pasta, flour, as well as prepared food including marmalade, jam, peanut butter and soy sauce.
The new list of items to be hit by a 10% tariff is on top of the $34bn worth of Chinese goods upon which the US began imposing tariffs of 25% last week.
In announcing the new list of proposed tariffs yesterday (10 July), US Trade Representative (USTR) Robert Lighthizer said it is now responding to China's retaliatory move to impose tariffs on US goods to the same value.
"As a result of China's retaliation and failure to change its practices, the President has ordered USTR to begin the process of imposing tariffs of 10% on an additional $200bn of Chinese imports," he said.
He added: "For over a year, the Trump administration has patiently urged China to stop its unfair practices, open its market, and engage in true market competition. We have been very clear and detailed regarding the specific changes China should undertake. Unfortunately, China has not changed its behaviour – behaviour that puts the future of the US economy at risk. Rather than address our legitimate concerns, China has begun to retaliate against US products. There is no justification for such action.
"As in the past, the United States is willing to engage in efforts that could lead to a resolution of our concerns about China's unfair trade practices and to China opening its market to US goods and services. In the meantime, we will remain vigilant in defending the ability of our workers and businesses to compete on a fair and reciprocal basis."
In its response to the announcement of new tariffs, China's Ministry of Commerce said: "China is shocked by US' behaviour. In order to safeguard the core interests of the country and the people, China will have to fight back as usual."