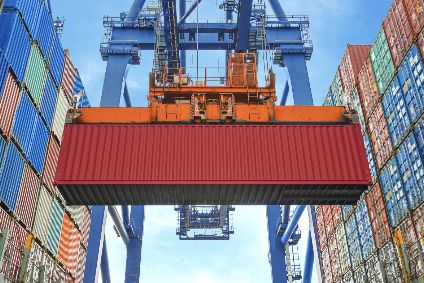 The UK government has announced its planned post-Brexit trade tariff regime, set to come into effect from 1 January next year.
It will be maintaining tariffs on products such as lamb, beef, and poultry. UK farmers and meat producers had voiced concerns about the country being flooded with cheap meat imports if tariffs were dropped.
Similarly, to allay the fears of the fishing industry, most tariffs on imported fish will remain unchanged.
But the UK government suggested that 60% of trade will come into the UK tariff-free on World Trade Organization (WTO) terms or through existing preferential access.
It said the UK Global Tariff, which comes into effect after the one-year transition period following the UK's official departure from the European Union at the start of this year, will also see it getting rid of EU tariff variations on products "including over 13,000 tariff variations on products like biscuits, waffles, pizzas, quiches, confectionery, and spreads".
The new tariff regime will mirror the WTO's most favoured nation (MFN) system. MFN is an economic position in which a country enjoys the best trade terms given by its trading partner.
Its adoption is intended to make it easier and cheaper for UK businesses to import goods from overseas, the government said.
"It is a simpler, easier to use and lower tariff regime than the EU's Common External Tariff (EU CET) and will be in pounds not euros. It will scrap red tape and other unnecessary barriers to trade, reduce cost pressures and increase choice for consumers and back UK industries to compete on the global stage."
The UK government said it will be streamlining and simplifying nearly 6,000 tariff lines.
Zero tariffs will apply on cooking products such as baking powder (down from 6.1%), yeast (down from 12%), bay leaves (down from 7%), ground thyme (down from 8.5%) and cocoa powder (down from 8%).
Many packaged food items have seen their tariff reduced, although not so drastically. For example, soya sauce's tariff will be reduced from 7.7% to 6.%, tomato ketchup's from 10.2% to 10% and soups and broths will see a reduction from 11.5% to 10%.
The UK's International Trade Secretary, Liz Truss, said: "For the first time in 50 years we are able to set our own tariff regime that is tailored to the UK economy.
"Our new Global Tariff will benefit UK consumers and households by cutting red tape and reducing the cost of thousands of everyday products."
Ian Wright, the chief executive of industry body The Food and Drink Federation (FDF), said the organisation welcomed the new tariffs announcement.
"The government has taken on board FDF's suggestions to maintain specific and compound tariffs on agri-food goods that limit exchange rate impacts on tariffs, and encourage the use of higher quality and value ingredients. This gives food and drink manufactures time to prepare for the application of these tariffs after 1 January 2021," he said. "This is a sensible step back from the temporary tariffs set out in March 2019."
See the full UK Global Tariff list here.