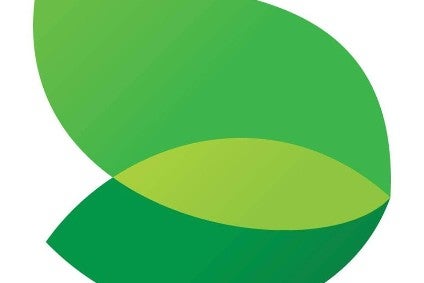 FoodMaven, a US-based distributor of oversupplied food products, has made its first-ever acquisition with the purchase of local meat producer Anderson Boneless Beef.
Located in Colarado Springs, Colorado, FoodMaven was founded in 2015 by Patrick Bultema and Dan Lewis to address food wastage emanating from oversupply in the US food chain and imperfections in fresh produce.
The company supplies fresh foods, meat and seafood online to foodservice channels and the hospitality sector, including restaurants, hospitals, schools and universities, hotels, and hunger-relief organisations. Alternatively, any excess is sent to "environmentally-conscious alternatives such as upcycling, animal feed or compost as part of our zero landfill model," a company spokesperson told just-food.
"FoodMaven doesn't produce any food; rather we create new pathways for food that normally gets lost in the food system due to oversupply, cosmetic imperfection, or local producers that are too small to qualify for traditional distribution," the spokesperson said.
Meat in the US is in oversupply due to pressure on farmers to produce more to prevent any shortages, but that then often has the opposite effect of creating wastage. Each year, farmers sacrifice as much as 40% of their crops due to oversupply, the spokesperson added.
"We provide an online marketplace for food buyers to purchase this high-quality, locally-produced food at a reduced rate, which provides value for the buyer and added revenue for the producers."
FoodMaven's purchase of Denver, Colorado-based Anderson Boneless Beef gives it access to a direct supply source. The company produces cuts of buffalo, beef, chicken, lamb and pork meat, and also manufactures a range of Pappardelle's Pasta such as spaghetti, fettuccine and linguine, according to its website.
Financial details were not disclosed in a separate statement announcing the acquisition of Anderson Boneless Beef, which supplies grocers, foodservice outlets and the hospitality industry. The company employs 35 people, all of whom will be incorporated into the FoodMaven business.
Bultema, who is FoodMaven's chief executive, said the acquisition is part of "an ambitious expansion plan for 2019".
"This is our first acquisition, and a big milestone for FoodMaven," Bultema added. "Not only will we grow our company size, but we'll be able to process oversupplied proteins, which is key for our mission of ensuring all food gets used with good purpose."
FoodMaven took its business into Dallas late last year, and is seeking to expand into "several new metro service areas in 2019", the spokesperson said. The company also recently upgraded its facility in Denver.
Meanwhile, Charlie Tan, the founder and CEO of Anderson Boneless Beef, will remain as a consultant for the next three months and will thereafter become an adviser.
"Joining FoodMaven gives Anderson Boneless Beef the opportunity to be part of something bigger," said Tan. "FoodMaven's mission is so important, and we're all excited to be part of it."