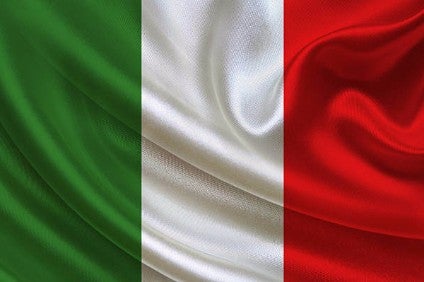 The European food industry organisation FoodDrinkEurope has filed an official complaint against Italy to the European Commission over the recent action the country has taken on food labelling.
In September, Italy's council of ministers approved a decree requiring labels on processed food to show the location of production or packaging – giving companies a 180-day transitional period to comply.
FoodDrinkEurope said in a statement today (13 December): "As the Italian government adopted these measures without prior notification to the European Union, and given that their compliance with EU law is questioned, FoodDrinkEurope views its complaint as the only way forward to ensure EU Single Market rules are respected."
When Italy introduced the measures, Maurizio Martina, its minister of agricultural, food and forestry policies, said the decree would ensure transparency and offer better consumer protection, adding that "recent health alerts have shown how crucial it is to continue this path".
Italy announced it was introducing labelling on pasta and rice to identify the source of origin as long ago as July.
The moves were widely interpreted as a protectionist move to counter foreign imports – notably from China – and the country faced criticism for failing to wait for action on labelling to be taken at the EU level.
FoodDrinkEurope said its members remain fully committed to transparency, including providing origin information based on market demand and feasibility, but "view with concern the current trends to re-nationalise certain rules and policies in the food and drink sector".
National measures on mandatory origin labelling recently introduced by eight member states are already negatively impacting trade of food products in the single market, it said.
FoodDrinkEurope said it hopes the initiative will result in concrete and effective follow-up actions by the European Commission.
Read our feature: Changes to food labelling will be a delicate issue post-Brexit