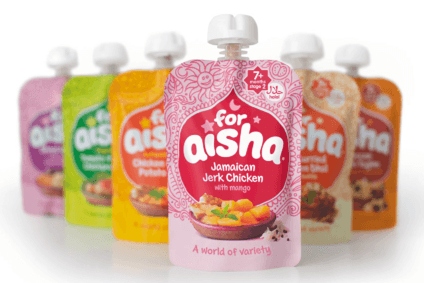 UK halal baby food business For Aisha has been brought out of administration by a consortium of private investors in a deal that the company said secures its future growth prospects.
For Aisha went into administration last month and has been purchased following an auction process by private investors including the company's MD, Mark Salter. Details of the purchase price were not disclosed but a spokesperson for the group told just-food the "valuation and administration" were mutually agreed.
"The business and assets have been purchased. Mark Salter's position remains unchanged as one of the shareholders of the business. There were always other owners and investors, who wish for their details to remain confidential,"the spokesperson explained.
During the period of administration supply to customers, which include Asda and Boots, remained unaffected. "Any invoices were paid swiftly and in full,"the spokesperson added.
The fresh injection of capital will be used to "fuel UK and international expansion for the brand" in 2016, the spokesperson revealed. "For Aisha is now in a strong position, with new investment, to support business growth both at home and abroad."