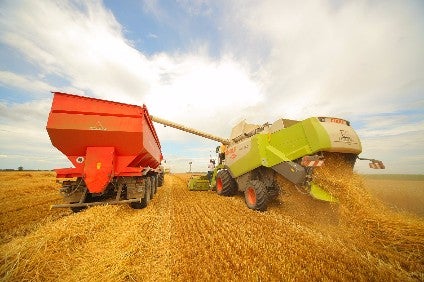 A number of former executives at financially-troubled Croatian food company Agrokor have been arrested following police raids, Croatia's state news agency Hina has reported.
Reuters reported earlier on Monday (16 October) six former senior executives at Agrokor were arrested in connection with alleged financial irregularities at the heavily indebted food and retail conglomerate.
It reported the state prosecutor's office, DORH, said in a statement the investigation targeted 15 individuals "suspected of economic crimes and fraud". Some 300 police officers were involved in the operation.
Agrokor's former deputy finance and strategy president Ivan Crnjac, who was also the ex-supervisory board member and top aide of its owner Ivica Todoric, plus management board members Ljerka Puljic and Tomislav Lucic, were among those arrested, the state news agency HINA said.
The police also detained Agrokor's former management members Piruska Canjuga and Damir Kustrak, as well as its former vice-president Mislav Galic.
HINA reported Prime Minister Andrej Plenkovic would not be commenting on the "ongoing process conducted by the police and the chief state prosecutor's office, other than to say that "for the last ten months, namely since it became clear that the situation in the debt-laden private conglomerate was not good, the government has behaved responsibly".
Agrokor, which has around 60,000 staff, was put into state-run administration in April after suffering a liquidity and debt crisis.
Earlier this month, Agrokor revealed in its audited results it had failed to disclose more than HRK3.9bn (US$612m) in liabilities in 2016.