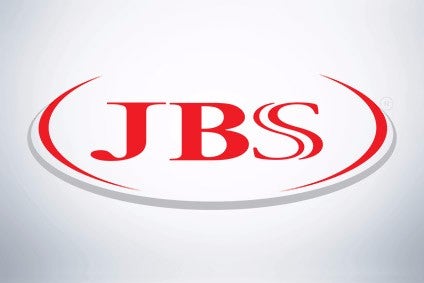 Joesley Batista, the former chairman of Brazilian meat giant JBS, handed himself in to Sao Paulo police on Sunday (10 September) after the Supreme Court had ordered his arrest over allegedly making omissions in a plea bargain linked to a corruption scandal.
Ricardo Saud, an executive at holding company J&F Investimentos that controls JBS, also turned himself in to police, Bloomberg reported on 10 September.
Judge Edson Fachin had issued the arrest warrants and the temporary suspension of the immunity granted in a plea-bargain agreement signed by the businessmen with Brazilian authorities in May, when Batista testified he was complicit in a widespread and sustained scheme to bribe politicians, Bloomberg said.
Federal Police carried out search and seizure warrants on 11 September in Rio de Janeiro and Sao Paulo at addresses linked to Batista, JBS and former prosecutor Marcello Miller, according to the Bloomberg report that cited Brazilian newspaper Folha de S. Paulo.
The court decision to arrest Batista followed a request from chief prosecutor Rodrigo Janot, who said both of the businessmen had omitted information from their testimonies in May.
The so-called omissions emerged in an audio recording last week of a conversation between the two men, prompting Batista and Saud to say that what they said on the tape was not true. Both did not lie or omit information from their plea-bargain and they are willing to co-operate with prosecutors, Bloomberg reported, referring to a statement issued by J&F.
In the recording, Saud is allegedly heard telling Batista that former prosecutor Miller was trying to influence Janot's position on the terms of the plea deal.
Miller, who gave testimony to police in Rio last week, said in a 5 September statement he did not commit any crimes.
Joesley Batista is part of the Batista family that controls J&F, the largest shareholder in JBS. He stepped down as JBS chairman in May and quit the board and committees on which he served. The move followed the release of a taped conversation between him and Brazil's President, Michel Temer, which the latter claimed had been "manipulated and adulterated with questionable purposes".
According to Brazilian newspaper O Globo, in one of the recordings, Temer appeared to give his endorsement for the payment of a bribe by JBS to the former speaker of the lower house of the Brazilian Congress, Eduardo Cunha, who has been jailed after being found guilty of corruption, money laundering and tax evasion.
The newspaper reported that, on the tape, Batista is heard telling Temer he is giving Cunha an allowance while in prison to keep quiet about previous payments made by the company to him and other politicians, O Globo claimed. Batista reportedly handed the tape over to prosecutors.