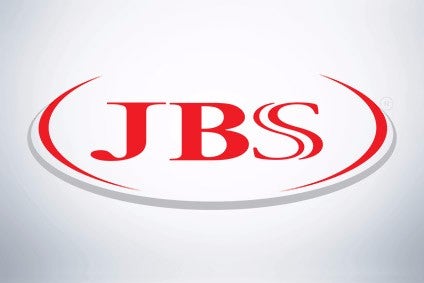 A former executive of Brazilian meat giant JBS is once again in the spotlight having reportedly been arrested on allegations of illegal political funding.
Joesley Batista, who was formerly the chairman of JBS before he stepped down in 2017 over corruption allegations but is still a major shareholder, was arrested by federal police on Friday (9 November), according to Reuters. The news agency cited Batista's lawyer as saying his arrest was in connection with an on-going police inquiry into illegal campaign contributions.
Lawyer André Callegari told Reuters that Batista's arrest was only expected to be temporary, but declined to elaborate on the arrest order or the investigation.
Meanwhile, Bloomberg reports, citing a statement from the country's tax office, that Brazilian police were serving 18 arrest warrants and another 56 search and seizures on an illegal campaign financing scheme and corruption of high-ranking members of the Agriculture Ministry between 2014 and 2015.
The probe is centred in Minas Gerais state, but warrants are also being carried out in Sao Paulo, Rio de Janeiro, Paraiba and Mato Grosso states, Bloomberg said.
just-food has contacted the tax agency to confirm the report.
Joesley and his brother Wesley Batista, the former chief executive of JBS, were charged last year with insider trading related to the use of privileged information to profit from the company's shares. Jose Batista Sobrinho, the firm's founder, later took over the CEO role from his son, Wesley.
Joesley is part of the Batista family that controls J&F Investimentos, the largest shareholder in JBS.
JBS, along with fellow meat company BRF, were also among Brazilian companies implicated in a corruption scandal last year related to alleged bribes of government officials, a case that became known as the Carne Fraca, or 'Weak-Flesh' probe.