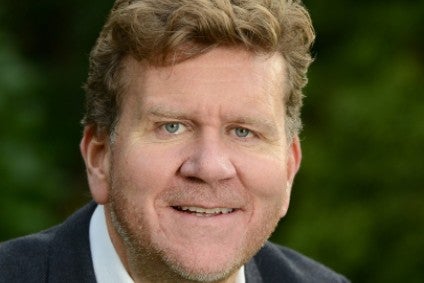 The Meatless Farm Co. has appointed former Kellogg executive Robert Woodall to head up the UK plant-based start-up.
As chief executive of the Leeds-based meat-free manufacturer, Woodall will be tasked with driving growth in the UK and overseas, according to a statement.
When just-food interviewed the company's founder, Denmark-born Morten Toft Bech, last October following its debut in UK supermarket chain Sainsbury's, he said The Meatless Farm Co. was eyeing markets in Germany, France and Spain. "We are quite focused on a quick roll-out into Europe," he said. Earlier this month, the firm announced it had secured its first listing in the UAE.
Woodall is the former vice president and general manager for Kellogg's Europe, Middle East and Africa division. He also spent five years as the US-based cereal manufacturer's managing director for China overseeing the launch into the Asian country.
Toft Bech commented: "It's fantastic news that Rob is joining the Meatless farmers. It is such an important time in the company's evolution. We have spent the past two years developing a product that is delicious and unique in its category and we have some exciting global and domestic plans for 2019. Rob will bring a wealth of experience and knowledge to the company and help drive the growth of The Meatless Farm Co."
The statement added the UK firm has also expanded its team as it prepares to secure new investment this year, which will "accelerate international expansion".
Woodall said: "The Meatless Farm Co. is creating unique plant-based meat alternatives that absolutely deliver on taste and texture. It is such an exciting category which can make a real difference to our personal health and our planet. I'm relishing the challenge of taking the brand to new levels."