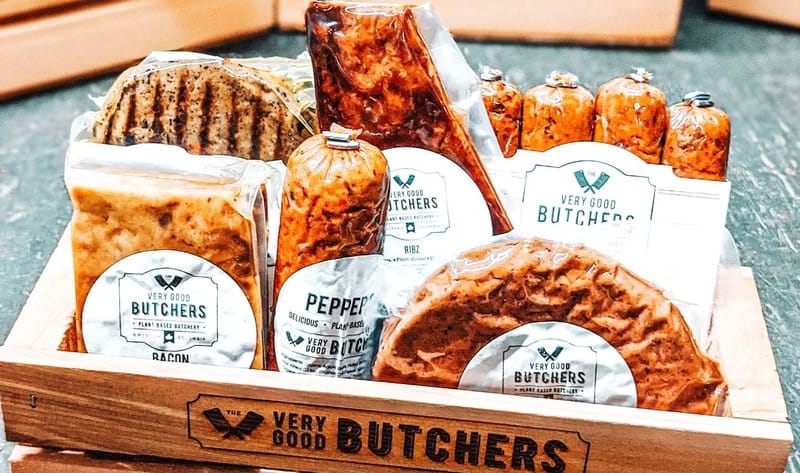 Canadian plant-based start-up The Very Good Food Company has appointed former Nestlé executive Matthew Hall as interim CEO.
He replaces co-founder and CEO Mitchell Scott who left the loss-making business at the start of this month.
Hall, who also joins the company's board of directors, was managing director and CEO of the food, coffee and beverages division of Nestlé UK. Before that role he was senior vice-president, global marketing communications and sales at Nestlé's global headquarters in Switzerland.
The Very Good Food Company described him as an executive with a "demonstrated track record for implementing sustainable change in marketing, sales, and corporate strategies". He takes up the reins at the company on 2 May.
In another executive change, The Very Good Food Company – owner of The Very Good Butchers and Very Good Cheese Co. brands – has announced it has accepted Ana Silva's resignation both from the board and her positions of president, interim CFO and corporate secretary, effective immediately.
In a statement on Hall's appointment, the company's board said: "Matt Hall brings knowledge, professionalism, and passion to the company, his expertise is aligned with our refocused strategy which is centred around sustainable growth and profitability coupled with operational excellence."
Hall said: "With its excellent products and brand, Very is poised to be a leader in the growing plant-based market."
The company was co-founded by Scott and James Davidson in 2016. Davidson also left the business this month.
The Very Good Food Company went through an IPO but the business has not posted a profit since its founding. It recently revealed a CAD54.6m (US$42.8m) loss for the year to 31 December, widening from a CAD13.9m loss.
In March, the firm announced it would "establish a path towards profitability" amid plans to reduce headcount, pause "non-critical" capital investment and cut production due to excess inventory, which Very Good put down to supply chain issues and retailer resets.
The Very Good Food Company operates out of two factories in Canada and one in the US.