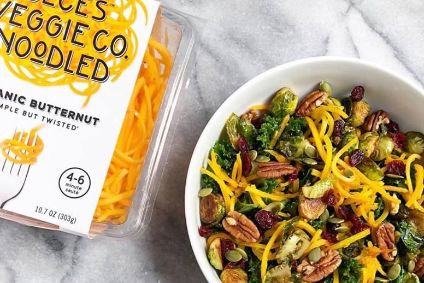 Walter Robb, the former co-CEO of US retailer Whole Foods Market, has invested in Cece's Veggie Co., a US supplier of organic, prepared vegetable products.
Cece's, which launched in 2015, did not disclose the size of the investment Robb has made in the business, nor the size of the shareholding he has taken in the company. A spokesperson for Cece's declined to comment.
In a statement, Cece's founder Mason Arnold said: "Walter Robb has always been a business hero of mine, and the opportunity to have him as an investor and mentor for Cece's is an amazing milestone for a company as young as ours."
The first stockist for Cece's was Whole Foods and now the company is listed in all the retailer's outlets. Its products are also available at retailers including Sprouts Farmers Market, Target and Kroger.
"As a category-creator, Cece's is building a brand in the produce department for customers looking for premium, veggie-centered meal options," Robb said.
Robb, who joined Whole Foods in 1991, became the grocer's co-chief executive in 2010, sharing the post with company founder John Mackey.
In November 2016, Whole Foods announced Mackey would become the retailer's sole CEO, with Robb saying at the time "moving to a more streamlined structure is the right thing at this juncture to lead the company forward to the next level".
In the summer of 2017, Whole Foods was sold to online retail behemoth Amazon.