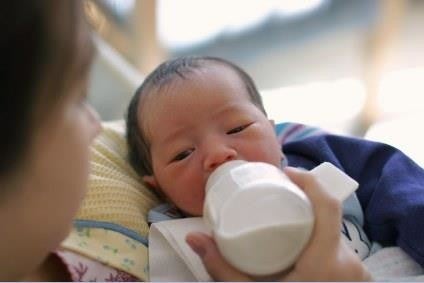 Biostime International Holdings, the Hong Kong-listed infant formula maker, has reported higher nine-month revenue, as sales from vitamins arm Swisse offset pressure on its formula business.
The company posted revenue of CNY4.68bn (US$675.9m) for the nine months to the end of September, up from CNY4.49bn a year earlier.
However, Biostime said revenue from its baby care and nutrition division fell 3.3% amid a "highly competitive" infant formula market in China.
Biostime said the lower revenue from the division was "mainly attributable" to a decline in sales of its "mid-tier" Adimil infant formula brand. By contrast, revenue from the company's Biostime-branded formula rose 8.8%.
Citing Nielsen data, Biostime said the company accounted for 6% of infant formula sales in China during the period, compared to 5.9% a year earlier.
Revenue from Swisse, which Biostime acquired in September 2015, rose 13.3%.
Biostime did not provide figures on profits for the nine-month period.