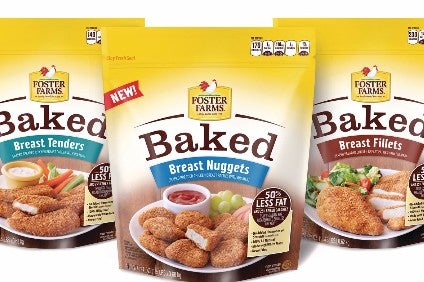 US poultry processor Foster Farms is to temporarily shut down a California chicken plant after a coronavirus outbreak infected 358 workers and killed eight.
The Livingston plant will close later today (1 September) and is due to re-open next Monday (7 September).
In a widely-reported statement, California Attorney General Xavier Becerra said: "Foster Farms' poultry operation in Livingston, California has experienced an alarming spread of Covid-19 among its workers," underscoring the need to "hit the reset button" and reopen the plant safely.
According to Merced County's health department, the outbreak began as far back as 29 June and it criticised the company for not testing extensively enough or quickly enough.
Foster Farms has confirmed the death numbers and said it had expanded testing measures in recent weeks.
In a statement released on Saturday (29 August) it said: "The illness and deaths occurred despite Foster Farms having promptly implemented a comprehensive set of employee protective measures that strictly adhere to CDC guidance. We are gratified that 239 of our co-workers have been cleared to return to work and grieve with the families and loved ones of those who died.
"At the Livingston poultry plant, which is the largest component of the complex, symptomatic cases are in decline following a July peak. Recent results from Foster Farms' testing of 2,500 employees at the Livingston poultry plant indicate a Covid-19 prevalence level of less than 1%. While we are very encouraged by these results, we recognise that they do not fully rule out the possibility of community spread within the facility, which remains classified by the Merced County Health Department as an outbreak. We can never allow for any measure of complacency, which potentially affects the health and welfare of our employees."
The processor added: "We agree that the best approach to ensuring the future safety of our Livingston plant workers is to begin anew with a clean slate."
Foster Farms said during the facility closure the company will complete two rounds of deep cleaning and two rounds of Covid-19 testing covering all 1,400 plant employees.
"The testing programme will ensure that all workers first re-entering the plant on 7 September will be free of Covid-19," it said.