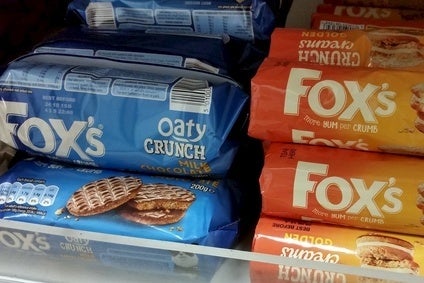 Engineers at a Fox's Biscuits plant in the UK are set to go on strike next week over what union officials have described as a "paltry and insulting" pay offer from the business.
Some 42 engineers will hold industrial action for two six-hour spells on Tuesday (21 April) and Thursday, the Unite union said today.
Unite said the workers were "angry" at an offer of a 1% pay increase for the year, starting on 1 August 2014, with a further 2% from 1 August this year.
Unite regional officer Sarah Mitchell said: "We believe that the offer for the pay year due to have started last August is paltry and insulting and the offer for year two is not much better.
"The fact that the company did not even come to us with an offer until 17 November, despite two previous meetings makes it worse and leaves a sour taste in the mouth.
"We expect biscuit production to be disrupted and we call on the management to sit down with us to discuss a realistic pay offer from this profitable company before our members strike next week."
Officials at Fox's owner, UK food giant 2 Sisters Food Group, had not returned a request for comment at the time of writing.