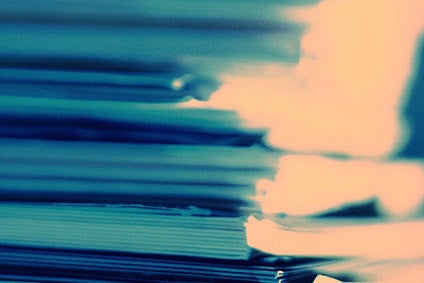 France's Agriculture Minister, Stephane Le Foll, is looking to a government bill focusing on transparency, tackling corruption and modernising business practices to get privately-held food firms like Lactalis and Bigard to publish their results.
In a statement, France's Ministry of Agriculture said the regulations, if passed, will contribute to more serene commercial relations between the different parties in the sector.
Speaking in the French press, in which he mentioned Lactalis and Bigard by name, Le Foll argued, in not releasing their results, firms were hindering efforts to improve transparency on margins across the industry.
Setting out the provision in the government bill, the Ministry of Agriculture statement added: "Non-compliant food firms could be constrained to submit to this obligation on the demand of the president of a commercial court with a failure to do so resulting in a fine which could represent up to 2% of the company's daily turnover in France."
Financial sanctions already exist in the event of the non-publication of company accounts but Le Foll says the fines are so small firms choose to pay them rather than comply.
Bigard declined to comment when contacted by just-food while Lactalis had not returned a request for comment at the time of going to press.
On the corporate websites of Lactalis and Bigard it is possible to access figures on global annual sales although the year is not specified. No other financial data is published.
Media reports, based on company filings data, claim that the latest annual results published by Bigard concern fiscal year 2013 while Lactalis' has not issued a release on it financial results since at least 2011.