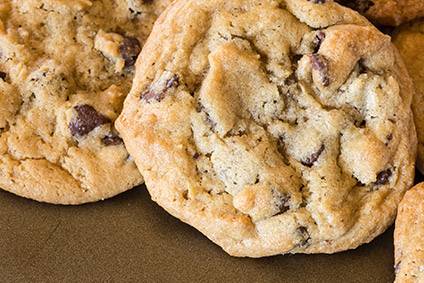 France-based food group Galapagos has expanded its portfolio of sweet snacks with the acquisition of a 42.5% stake in fresh and frozen cookie and brownie producer Cookie Créations.
The company, located in Chelles, in the Paris suburbs, was previously fully-owned by Antoine and Stéphane Deschamps. Their shareholding has been reduced to 42.5% with the remainder of Cookie Créations' capital (15%) in the hands of Unigrains, a France-based, agribusiness-focused finance group.
The arrival of Galapagos as a shareholder will allow Cookie Créations "to benefit from the synergies of our group and commercial presence, notably in export markets," Galapagos said.
Galapagos is also aiming to give Cookie Créations scope "to double in size in the coming years". Cookie Créations has an annual turnover of EUR12.5m (US$14.7m) and employs 75 staff.
Galapagos has an annual turnover of EUR120m. Its other interests include France's Loc Maria Biscuits, which markets brands including Les Gavottes and Traou Mad. Galapagos' activities also extend to pasta-making through its Alpina Savoie range.