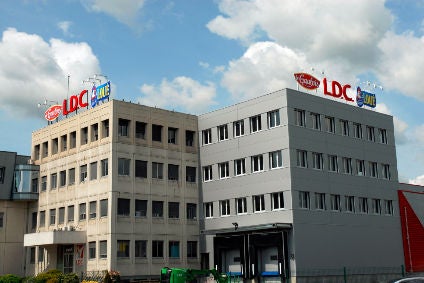 LDC, the France-based poultry processor, has seen higher sales in its domestic market offset a fall in revenues from its overseas operations.
The company booked a 2.8% increase in revenue to EUR2.62bn (US$2.77bn) for the first nine months of its financial year, with sales from poultry in France up 3%.
LDC's international poultry business reported a 4.8% fall in sales. Excluding the impact of exchange rates, sales rose 0.7%.
However, LDC also indicated it had seen international volumes fall 3.3% in the third quarter as it as moved away from less profitable business.
LDC's third division – deli products – saw sales rose 5% during the nine-month period.
The group only provided sales figures but maintained its target for annual operating income to grow 5%.
LDC plans to report its full-year sales on 6 April.
Alongside the publication of the results, LDC announced it is in exclusive negotiations to buy local peer Groupe Lionor.