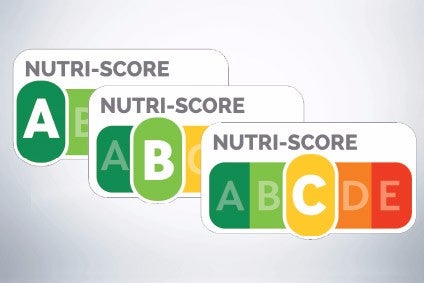 France has chosen nutritional labels based on five colours following three-month trials in supermarkets of four different systems, the country's Ministry of Health has announced.
Testing was also carried out with a sample group of more than 800 consumers and the choice of the Nutri-score system followed the conclusions of an independent scientific committee.
A government decree on the adoption of Nutri-score is expected to be published early next month paving the way for the start of the roll-out of the code on the packaging of food products soon afterwards. But it will up to food manufacturers as to whether or not they display it on their packaging.
Chez @FleuryMichon, nous nous engageons à utiliser le logo #Nutriscore sur tous nos produits pic.twitter.com/s2UhdF0LWE

— Fleury Michon (@FleuryMichon) March 15, 2017
Quoting from the scientific committee's report, a statement from the ministry said the first question the study had asked was whether nutritional labelling systems were likely to influence the purchasing behaviour of consumers "and the answer that came back was a very definite yes."
The study had demonstrated the "clear superiority" of Nutri-score over the other systems evaluated and its effectiveness was even more marked when the behaviour of consumers on low incomes who purchase the least expensive products – a group most affected by excess body weight and obesity – was analysed specifically.
Speaking in the French press, Health Minister Marisol Touraine said: "The idea is not to tell people to make a choice between a yoghurt and a pizza but rather to inform them which of the pizzas on display is the less fatty and salty. The objective of this labelling is not to say to French consumers: 'Stop eating fat and sugar' but to give them the appropriate means to protect themselves."
Her comments were confirmed to just-food by the MoH.
Asked whether the impact of the Nutri-code risked being compromised given that its adoption was voluntary, she replied: "European law does not allow us to impose this labelling on food manufacturers, which is regrettable. But I'm counting on the pressure exerted by consumers who seek to be informed."