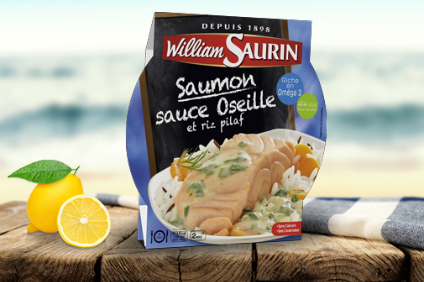 The sale of the ready-meals arm of French food group Financiere Turenne Lafayette to local peerrs Cofigeo and Arterris is being investigated by the country's competition watchdog.
Cofigeo and Arterris announced their plan to buy the division – home to brands including William Saurin – in June. FTL has been offloading assets since an audit last year revealed the falsification of the group's accounts. A court in Paris approved the sale of FTL's ready-meals unit in October.
However, France's Autorité de la Concurrence announced today (4 December) after "initial consultations with market participants" it had launched "an in-depth examination" of the transaction, which it said "would unite the two main operators on the French market for canned ready meals".
Cofigeo's portfolio includes the Raynal and Roquelaure, Zapetti and Liberty & Rio brands. The company also manufactures products under licence for WEIGHT WATCHERS.
The regulator said the start of the investigation "prejudges neither the existence or otherwise of anti-competitive effects". It plans to examine the issue of defining relevant markets, including considering the relevance of segmenting canned foods by recipe group – so, for example, French dishes, Italian dishes, exotic cuisine. The regulator will also look into defining narrower segments, for instance distinguishing between manufacturers' brands and own label, between "premium" and "core market" products, or between cans and microwavable trays.
Under French law, the review must be performed within 65 business days. However, the regulator said the deadline may be extended if necessary.