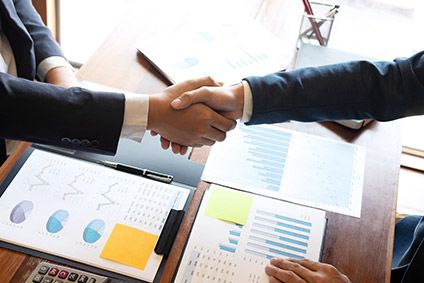 Groupe Saint Aubin, the France-based desserts and savoury-snacks business, has a new private-equity owner.
Investment firm CAPZA is acquiring Groupe Saint Aubin "in partnership" with the manufacturer's chairman and CEO Thierry Lafeuille.
Groupe Saint Aubin, based in Paray-le-Monial in central France, manufactures desserts, savoury snacks and ready-made products. It supplies supermarket chains, bakery chains and distributors serving the catering industry.
The company has four production sites and 116 staff. It is expected to generate EUR25m (US$28.1m) of revenue in 2019.
The deal comes four years after Lafeuille, a former executive at Arytza's Coup de Pates, joined Groupe Saint Aubin through a management buy-in at the business. That deal saw founder Yves Desbonnet retain a minority stake. It also involved A Plus Finance and BNP Paribas Développement investing in the business.
How Groupe Saint Aubin's shareholding structure now looks was not disclosed in a statement issued by CAPZA announcing the deal. The statement did emphasise how Groupe Saint Aubin will have a "newly-streamlined capital ownership structure". CAPZA representatives could not be reached for comment at the time of writing.
In the statement, Lafeuille said: "We have worked hard since 2015 to improve our product range, customer relations and internal organisation. CAPZA is now coming on board and giving us the resources we need to consolidate our position through customer-centric innovation. We will achieve this by further optimising the know-how, passion and expertise of our staff to offer the catering industry a range of suitable and customised gastronomical solutions".
Emmanuel Bonnaud, a managing partner at CAPZA, added: "Groupe Saint Aubin will become a key player in its market by upgrading its production facilities, aligning and reinforcing its governance, and seizing external growth opportunities that will create a high degree of added value for its customers."