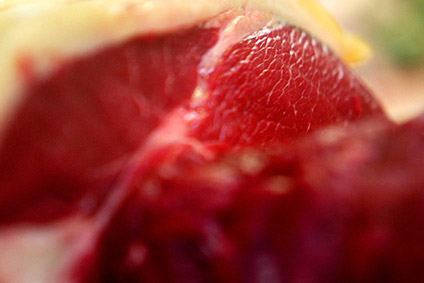 France's public health think tank, the Haut Conseil de la Santé Publique, has recommended limiting consumption of red meat in an update to the country's official dietary advice.
A new recommendation stipulates limiting the consumption of red meat to 500 grams per week – the equivalent of four mince steaks – and to favour poultry as an alternative. Beef, mutton, horse, goat, game, as well as veal and pork, is included in the red meat category.
The new benchmarks extend to charcuterie, including white ham, a favourite French food, with the recommendation consumption be limited to 150g per week.
The number of nutritional benchmarks in the forthcoming Programme National Nutrition Santé (PNNS), covering 2017 to 2021, has been increased from eight to 12.
The new recommendations also include the consumption of a small handful of nuts, without added salt, on a daily basis and of vegetables such as lentils, chick peas and beans at least twice weekly, especially as they can be considered as substitutes for meat and poultry.
Existing benchmarks include at least five fruits and vegetables per day, if possible pesticide-free, two dairy products daily and fish and seafood twice a week, including one oily fish.
Limiting the consumption of sweet drinks, breakfast cereals, cakes and pastries and ice cream and reducing salt intake are also recommended.