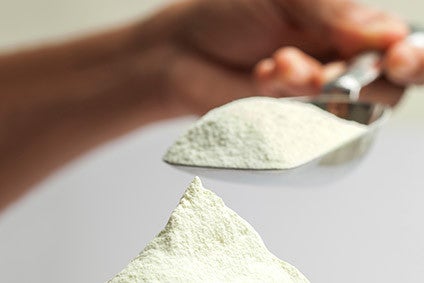 France has set out plans to introduce new safety rules in a bid to prevent food-safety scandals in the wake of the salmonella outbreak that has battered the reputation of Lactalis, the country's largest dairy processor, and the wider supply chain.
In a speech yesterday, Stéphane Travert, France's Minister of Agriculture, said the "legal framework" governing food safety controls in the country will be "strengthened".
Among the changes, Travert said food companies would be expected to report "adverse" results of safety tests on products and on the wider production environment. Until now, manufacturers have only had to report results of tests that showed products could be contaminated.
Lactalis has revealed it first became aware of salmonella contamination at its plant in Craon in north-west France after two "alerts" – one in August and one in November – when through an "environmental" analysis it detected bacteria on a broom and on tiles around one of the factory's towers. In September, the French Ministry of Agriculture was said to have visited the site and found no trace of salmonella.
On 2 December, France's consumer protection agency, the DGCCRF, announced 20 babies under six months had been infected with salmonella after consuming products made at the Craon plant and – in conjunction with the company – announced a recall of batches of infant milk marketed under three brands.
Under current regulations, companies are only obliged to report adverse results from their own checks if there is evidence products are affected.
Meanwhile, Travert said specific plans for controls on powdered milk products marketed for children will be implemented "within three months". The plan will take in less than 100 factories, Travert noted. The ANSES, France's state food safety agency, will evaluate each company's system of controls.
In parallel, Bruno Le Maire, France's Finance Minister, has instructed the country's National Council of Consumption to draw up, by the end of April, proposals to "reinforce the efficiency of recall procedures" and "facilitate quick, complete and transparent consumer information".
The affair took a fresh twist last week when it emerged a number of French grocers had still been stocking formula that had been the subject of a third recall, issued on 21 December.
That news sparked criticism of Lactalis by the French government but also led to the wider supply chain coming in for questions.
A fourth recall was announced on Friday, with Lactalis pulling from the market all infant-formula products made at its plant in Craon. The 21 December recall had covered all infant formula products made at the factory since 15 February.
In an interview published on Sunday, Lactalis CEO Emmanuel Besnier stood by the French dairy giant's procedures throughout the recall, which has been linked to more than 30 children falling ill and which has been widened to take in more than 80 countries.
However, Besnier told French newspaper Le Journal du Dimanche Lactalis would "learn from this crisis and rebuild an even stricter sanitary control plan in consultation with the authorities". He added: "Our top priority is maximum security." The company plans to compensate victims.
French police raided five Lactalis sites today. The Paris prosecutor opened a preliminary probe into the salmonella contamination scare in late December.
Reports in France say hundreds of families have filed lawsuits against the company.