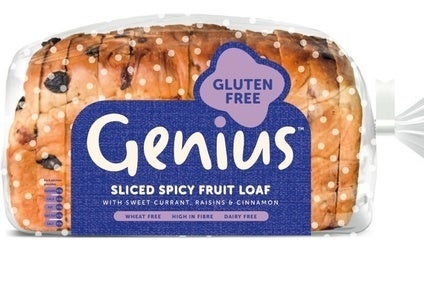 UK-based gluten free firm Genius Foods has announced its expansion into France.
The free-from specialist has secured listings in four French hypermarket chains, a move which it claims makes it the first "major company" to supply gluten-free products in the mainstream bakery space in the country.
Carrefour, Auchan, Cora and E Leclerc stores will stock a range of Genius products including its core sandwich breads, brioche, bloomers and muffins.
Genius CEO Roz Cuschieri said: "France has one of the fastest-growing gluten-free markets in Europe, and we see a major opportunity to reach out to an increasing number of consumers considering a gluten-free or gluten-light diet as a positive lifestyle choice.
"We're delighted to be leading the way as the first major company to offer gluten-free products in the mainstream bakery space in France, and are committed to allowing French consumers to benefit from our innovations in the sector. We're confident the launch will pave the way for further sector growth internationally."