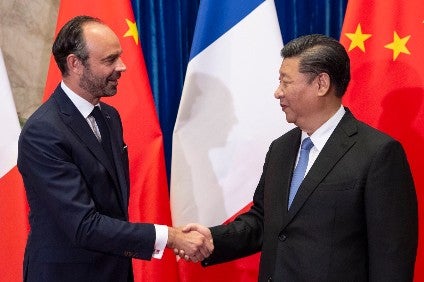 France has struck a deal that has seen its beef industry move closer to shipping beef to China two decades after Beijing slapped an embargo on imports from the European country amid concerns over mad-cow disease.
Paris and Beijing have reached an agreement on hygiene and inspection requirements, Reuters reported today (25 June). French beef processors can start exporting to China once they receive permits.
"Good news for the French beef sector to which the Chinese market is opening," Emmanuel Macron, France's President, tweeted today.
Bonne nouvelle pour la filière bovine en France, à laquelle le marché chinois s'ouvre. Six mois après l'engagement pris avec le Président Xi Jinping, le résultat est acté.

— Emmanuel Macron (@EmmanuelMacron) June 25, 2018
According to Reuters , China's Premier Li Keqiang, speaking to reporters after the deal was signed, said it would "let Chinese consumers very quickly consume more high quality French beef and other agricultural goods."